The new video arrives following a 2020 that saw spectacular celebrations for the 50th anniversary of Cat Stevens' classic era-defining album, Tea for the Tillerman. Reimagined, the newly recorded Tea for the Tillerman² saw Yusuf recast the same 11 songs for a new age with dramatic results.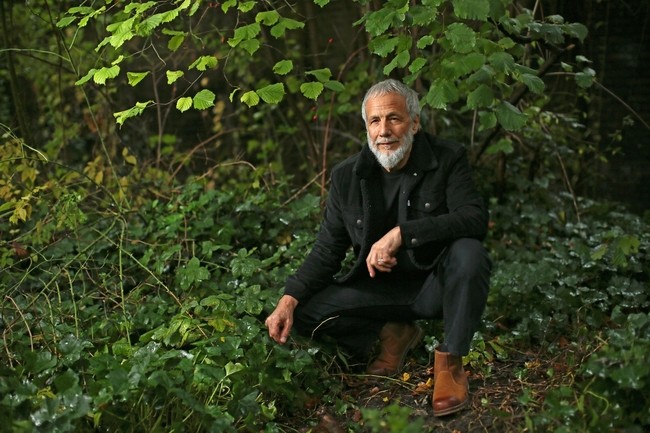 Described as "a statement of intent, as pertinent today as it was when it came out in 1970" by GQ (UK), "a powerful way to track the passing of time" by the NME and a "fascinating project" by Forbes, the album received glowing reviews across the US and UK where it debut at #4 in the UK albums chart, marking Yusuf's ninth UK top 10 album and highest charting studio release in over 40 years. Rolling Stone enthused, "The new renditions of the 11 Tea for the Tillerman tracks are not note-for-note recreations. In many cases, they are lusher than the sparse originals and some take surprising left turns, like a funkafied 'Longer Boats' featuring guest vocals from rapper Brother Ali. 'Wild World,' meanwhile, now sounds almost like a waltz. That said, Yusuf worked hard to maintain the same spirit of the originals." Billboard exclaimed, "The reinvention upends many of the familiar arrangements, while staying blessedly true to the mission of the album—to explore life and oneself fearlessly" while American Songwriter declared, "the unmistakable, rich, booming voice of Yusuf / Cat Stevens is in fantastic form."
– https://catstevens.lnk.to/TFTT2
The new music video for 'Tea for the Tillerman²' bookends a series of striking new visual collaborations. "Where Do The Children Play?" saw Yusuf and acclaimed director Chris Hopewell, with Black Dog Films, exploring the possibilities of waste free music video production, with 90% of props and scenery made from recycled materials. The brilliantly eccentric "Wild World" combined elements of Wes Anderson, "Casablanca" and Bugsy Malone as child actors played out a Blackjack gambling duel. "On The Road To Find Out"'s journey of self-discovery recalled sci-fi classics such as "Star Wars," "Dune" and even "Mad Max," with an added touch of magic realism, and "Father & Son" saw a stunning stop-frame animation, again partnering with Hopewell, relocating the narrative into a modern, emotive suburban setting.