In 1989 Multi-Grammy award nominee Lacy J. Dalton released her album Survivor, its title coming from the album opener "I'm a Survivor". In that song Dalton powerfully and triumphantly sings about how everything's going to be alright, and that she'll make it through. It's bouncy, catchy and expectantly potent, which would be one of the best ways to describe her music. Dalton's vast career stretches from her collaborations with the likes of Willie Nelson, to her Best New Female Vocalist award from the Academy of Country Music in 1979, to her two certified Gold Records and that's just to name a few of her many achievements. Dalton has certainly made good on her words and made it through across her decades spanning career. Some of the most prominent themes in her work would be nostalgia and the uncertainty of the future, which she's, maintained the latter of with her wit and optimism.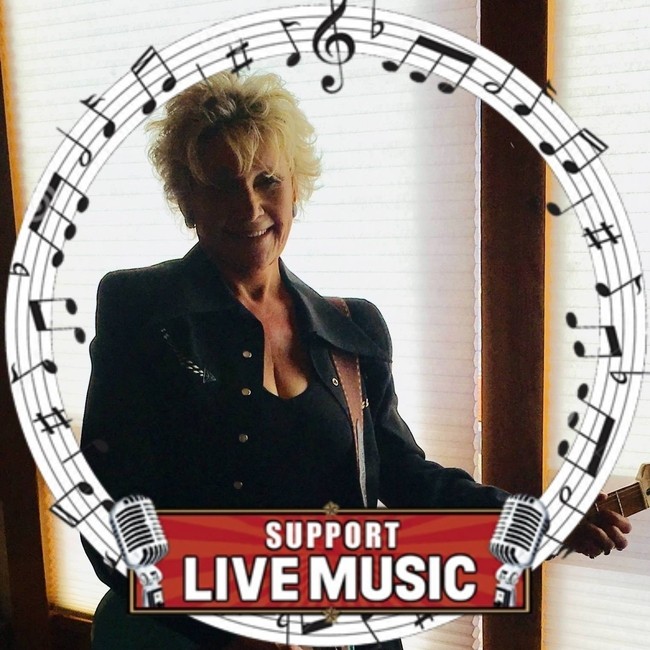 You'd be hard-pressed to listen to her earlier work and find anything that could be considered cynical, and I think that's because she's not a very cynical person. Her work is deeply authentic and tells stories from a rich and fully realized life and her craft is impeccable (her rendition of "Love Hurts" is one of my favorite covers of all time.) It's 2020 now and we live in far more difficult and complex times. Division amongst class and race stronger than ever, social injustices having a wider audience thanks to the advent of the internet, and in a year with a global pandemic ravaging the world, it can be hard to feel like a survivor with the same buoyancy as Dalton sang about in 89'.
With her recent single "I Can't Breathe", we find Dalton in our difficult present and while she's far from cynical or angry, the sense of heartbreak is palpable as she bears witness to the same tragedies we've all had to endure and witness this year. Gone are the jaunty guitars and snappy quick witted lyrics, in its place as a sobering reminder of the promise denied to the black community and expressed in heartbreak through Dalton's rousing voice. With only a few acoustic and electric guitars, save the occasional cymbal crash, the focus is all on Dalton's voice and lyrics which cipher the pain felt by many into a powerful anthem. Dalton has gone on record saying that this song came out as easily as the tears she shed while watching the various news coverage on this subject this year, and you can practically tastes its anguish. It's masterfully deliberate ending with a haunting usage of those now infamous words "I can't breathe".
You get the sense that over the course of her career Dalton wanted to give people something to dance about, to feel excited about, and even when it got dark, those times wouldn't last. She doesn't have the answers to these problems we face now, but she's not claiming to. She wants us to figure it out together. She wants us to survive together.
Gwen Waggoner