Natalie Carr takes influence from R&B, Pop, and Country music to create the innovative, sultry, new-age Pop/R&B artist creatively merging sounds within the North Carolina music scene. Following on from the release of her previous single, "Sad Little Rant", the Charlotte native has returned with a much slower, and toned done song, although, the message and visuals do speak for themselves with Natalie exploring the notion of doomed love.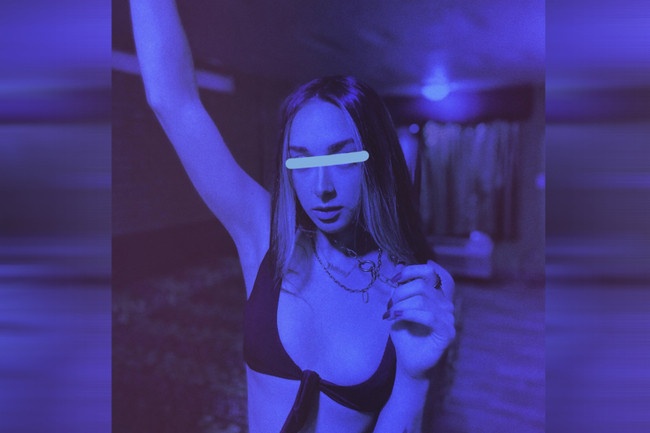 Speaking on the release of the song, Natalie reveals that she wrote the song with a visual in mind, which in her case, rarely comes first. "I love the idea of doomed love, or being in love with the wrong person (in this case, a flashy 80s highway criminal)," Natalie adds. "I used imagery to convey what being on the run might look like, and I wanted to allude to the feeling of being trapped by your own desire for someone, no matter what they put you through." While Natalie has never lived this (very literal) example, she does feel like she has sacrificed her own values and sanity in order to be with a token "bad boy."
There is an innovative, sultry, new-age Pop/R&B combo in the blazing North Carolina music scene, and she goes by Natalie Carr. Upon her 2019 release of "Bad Side," to her most recent release of silky vocals in "Sad Little Rant," Carr has demonstrated dynamism in her writing and storytelling ability.
Based in Charlotte, by way Stamford, Connecticut, Carr considers herself to be a crossover artist siting influence from r&b, pop, and even country music. Fans of Carr gravitate towards her honest lyricism and the way she resonates with their day-to-day lives.
Her writing may range from heartbreak, to society's perception of young women, to personal anguish and addiction she has experienced in her own life. No matter, the songstress strives to speak through her music on a personal level.
Learning guitar and piano as a child, fast-forwarding to her time in Durham as a student at Duke University, Carr has found herself through writing her own music. She plans to release an EP by 2021.