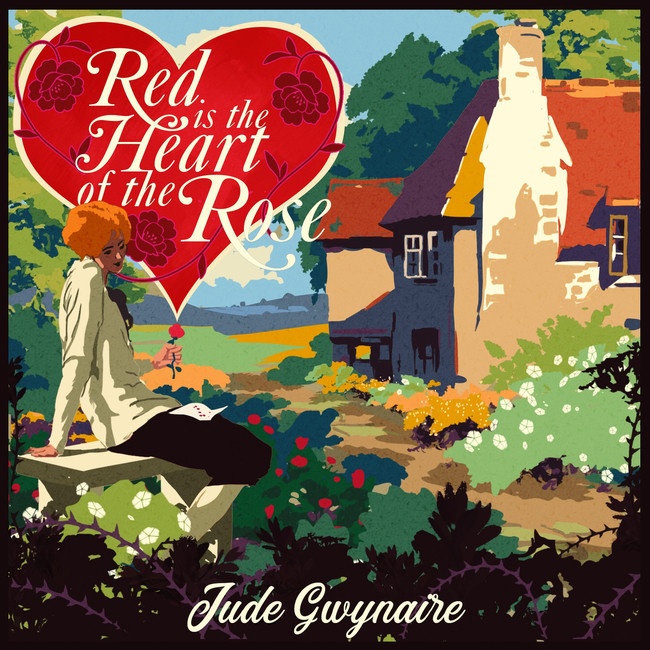 A lovely lilting chamber classical bliss ties Jude Gwynaire's pastoral pop "Red Is the Heart of the Rose" together in a lush, luxurious way. His attention to detail is exquisite and the evolution of the sound happens with deftness. The post-modern Penguin Café Orchestra quality gives it a regal sensibility, one that has a great beauty to it. Melodically rich, the many layers interact in a way that feels so serene. Given the state of the world, his timing could not be more appropriate for it recalls imagery of lovely English gardens and the peace that they always seem to bring.
– https://open.spotify.com/album/7d9Cu4SeeUz7OFQDWqzthJ
The track gradually comes into focus at its own leisurely pace. Strings and piano intersect, with the two proving to work together to further emphasis the sense of ease that wafts throughout the whole of the journey. Upon each reiteration of the theme, it becomes somehow richer. A spirit of comfort and care rest at the very heart of it. Without needing to say a single word, a whole life emerges in a poetic way. In particular, the strings and softened edges of the sound also bring to mind some of Max Richter's most soulful soundtrack pieces, as the piece has a particular tactile quality to it while it steadily unfurls.
"Red Is the Heart of the Rose" shows off Jude Gwynaire's impeccable taste and uncanny arrangements to create a small yet beloved little universe of sound.