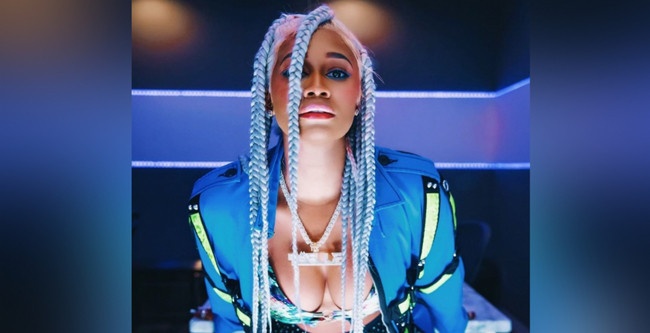 The passionate sounds of empowerment within T'melle voice commands determination to survive. The Philly raised – Atlanta made R&B soultress began her mark in Music as the standout member of a local Philadelphia group, gaining the attention of the legendary Lisa "Left Eye" Lopes. Under her mentorship as a kid, T'melle's journey took an unexpected turn when T'melle was severely injured from the Honduras crash of 2002 that took Lisa "Left Eye" Lopes's life. As a result, T'melle had to overcome the physical disability along with the mental barriers that came with. This however added fuel to the entertainer's passionate voice as she moved to Atlanta to work with some of music's elite – Usher Raymond, Brian-Michael Cox, Kevin Gates and more – under InfraRed Entertainment.
Since her debut mixtape "Interview" in 2013, T'melle has achieved new heights in her career, – opening for hip – hop group Migos on Tour, releasing a single ft. Kevin Gates gaining Over 3 million in streams on SoundCloud, premiering music with BETher & BETJamz and so much more.
T'Melle continues to evolve and hone in on her craft, as the world awaits her highly anticipated EP, "Dedicated," releasing Early 2020. Her first single off the Dedicated EP, "Soon As", samples A Faith Evan's classic 90's hit. If her current remake and tribute to Minnie Riperton's "Loving You" is any indication of the project, now available on all platforms, then "Dedicated" is set to become a classic anthem for music lovers for the next decade and beyond.
Speaking on her new project "Dedicated" T'Melle states : "I've come so far and survived so much in my life! Growing up in Philly and taking a leap out on faith w/ moving to the Atl was the start but I had no idea this is where I would really grow up. I started This project some years ago when I was in a dark place in my life. I Wanted to give up having so many losses w/ losing a close friend "Erika" and my big brother Andr'e. Being homeless going from house to house and studio to studio just to be able to survive and record while still tryna keep my head up. But This is not where I'm at it's where I started! I can't neglect where I started but you can follow where I'm at and where I'm growing…"
Stream "Dedicated" on all platforms: