Blake Wharton's "Sweetest Love" opens with the sweetest acoustic guitar strum backing. Wharton then joyfully sings its lyric. It is folk-ish, but not merely folk. It's more of just an acoustic arrangement of a love song. Oh, and it's an auditory delight.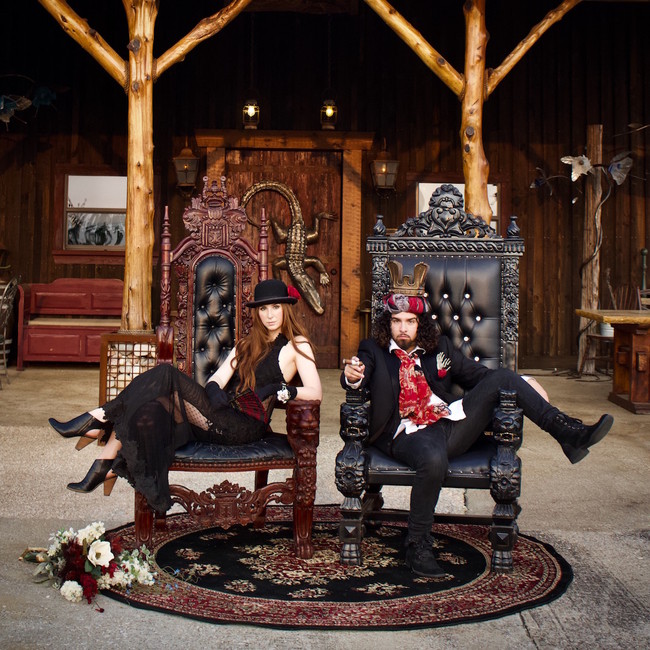 Although Wharton sings the lead vocal, he also harmonizes with himself, even though this harmonious singing is barely recognizable, as it's buried down in the mix. In fact, Wharton's lead vocal is also somewhat subdued. It's not one of those big, bold, out-there vocals, like Bruce Springsteen or Jon Bon Jovi are famous four. Instead, it's a little on the introspective side.
Lyrically, this song compares a good romance to a tasty dessert. Along the way, Wharton details the ingredients that make love also a sweet love. That's the kind of love we all want, too. We don't want to submit to a bitter comingling. Rather, we want to fill our kitchens with delicious sweets and inviting aromas. Wharton sings, "A cup of romance/And honesty, too," when relaying his recipe for savory relationships.
STREAMING:
https://open.spotify.com/track/2HOPHgmVzXadHV4rNSBRiq
Of course, even if you have all the right ingredients, a romance can still go sour after time. Thus, the chef's job is never finished. Is that a lot of pressure? Yes, but it's worth it. Wharton realizes that making a relationship last, involves work. This ain't no fast-food menu. Yes, fast food tastes good. However, we know deep down that much of it is bad for us and will leave us fat and unhappy in the end. Therefore, underlying Wharton's words and music is a desire for the elements that lead to a healthy, life-sustaining romantic diet.
"Sweetest Love" is, therefore, a mature love song. This is not the frothy "I Want Candy" from decades ago. When we're young, all we want is something temporary to satisfy our sweet tooth. You don't get this impression from Wharton, though. He's thinking long and hard about how to make a relationship stand the test of time, the same way our parents and grandparents celebrated extended marriages. Wharton doesn't use the word "marriage," but it's somewhat implied. He's out to do whatever it takes to succeed in a relationship. Whether that be a long-term partnership or a marriage that goes the distance.
This track doesn't include many sonic twists and turns. There aren't many instruments included on the track. Toward the song's end, Wharton talks his vocal, where he explains how his mother taught him that a relationship is like baking a cake. Perhaps this conversation was his original inspiration for the song. He may not have fully comprehended what his mother meant, back when he was a child. Such words, though, make a whole lot more sense when we're grown adults. We realize how much wisdom our folks have, and we're willing to take these wise words seriously.
https://www.instagram.com/blake_wharton
If you can describe love as something sweet, you've truly accomplished much. Many people go through their whole lives and never fully experience love's sugary high. Blake Wharton's song may just inspire you to aim higher. Yes, you can settle for physical beauty in your partner, but – as Wharton explains – you really want someone that (emotionally) leaves a good taste in your mouth.
-Dan MacIntosh