Chris 'Harry' Doran performs under the stage name Blind Uncle Harry, and "Christmas Day in Australia" is his new seasonal song. The track begins with the sound of a droning digeridoo, which gives way to acoustic guitar. Doran then begins singing the song, along with slide guitar accompaniment, in a distinctly Dylan-esque vocal tone.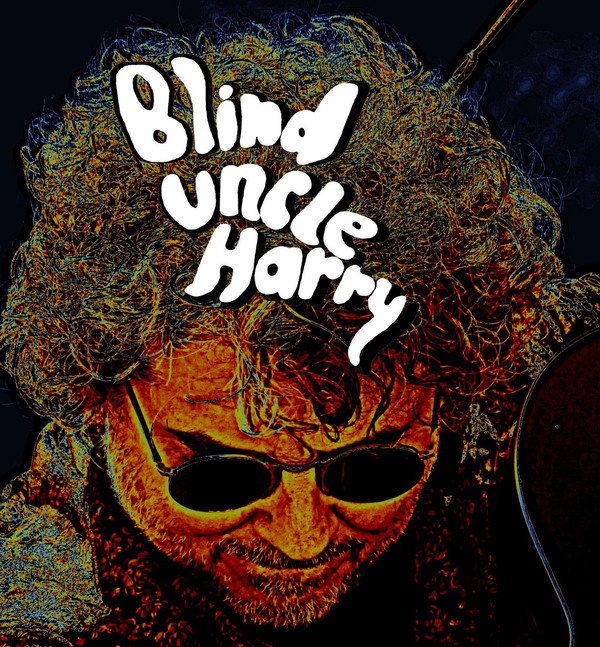 Less than a minute in, Doran is joined by a harmonizing female vocalist. Lyrically, Doran contrasts the typical Christmas celebration with the way they do it in Australia. It's Christmas day in Australia, and he's out on the beach. The beach is not the usual locale we usually associate with Christmas. Rather, we picture snowy settings with icicles, snowmen and people all bundled up for a sleigh ride together. Beach parties and Christmas celebrations just don't usually go together. Australia is different, though. Not only is Doran spending Christmas in Australia at the beach, but he's sweating. This is a strikingly contrasting visual image.
As holiday songs go, this is a relatively somber take. The kids certainly won't be singing it as a choir for winter celebrations. It is, instead, a biographical sketch that finds Blind Uncle Harry reflecting upon his unusual circumstances. Maybe he had hoped to be in a much more Christmas-y location during the holiday. There's one popular Christmas song that states, "It's beginning to look a lot like Christmas/Everywhere I go." There's just so much emphasis put upon how the season looks to us. There are even particular colors, like red and green, that remind us of the holiday. There are decorations, lights, and special store displays. Blind Uncle Harry's lyrics tell us that the world around him at this particular moment just doesn't look like Christmas.
The singing matches the track's disappointed mood. It's sung with sadness and disappointment. The song goes on to tell us about a girl that's left this guy, which has led to him drinking too much. These events add even more pain to this man's circumstances.
One thing this song isn't, is a travel pitch for Australia. Nothing about it makes you want to plan you next Christmas holiday in the land down under. More than that, you don't want to be this guy. While most Christmas songs are upbeat recordings, not all are happy. "I'll Be Home For Christmas" and "If We Make It Through December" are just two examples of holiday songs that lead decidedly to the more negative end of the mood spectrum.
https://www.facebook.com/BlindUncleHarry/
Maybe if this song was commissioned to Men At Work, it might have turned out happier. These were those hit-making, fun-loving Australians from the '80s. Blind Uncle Harry, though, is not in the mood to sing a rousing holiday bar song. This, while a different sort of Christmas song, is nevertheless an effective biographical tune. It's not recommended for Christmas parties, but it may be fitting to sit and listen to alone if Christmas just didn't go like you planned it. No, this song is not emblematic of how most Australians spend Christmas. It is how this guy experienced the holiday, though, and it's as honest as it is sad.
-Dan MacIntosh