Northern-Irish singer-songwriter Janet Devlin has released the final music video to be taken from her 'Confessional' album. The single 'Better Now' received its visual treatment from a creative team consisting of legendary cinematographer Sir Franz Pagot, director Katya Ganfeld (who directed Janet's last four videos), plus a crew local to Belfast and Gortin, NI where it was filmed.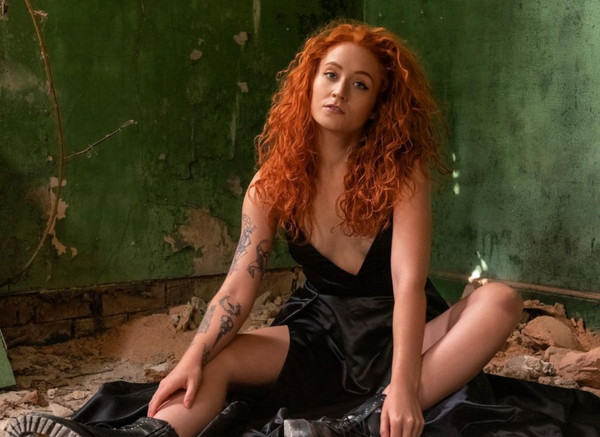 Seeking to fulfil a career ambition whilst simultaneously bookending the most intensely creative and work-filled period of her life, the video for 'Better Now' features two of Janet's great passions; her hometown of Gortin, Northern Ireland and horses. Due to funds generated by an unwavering fan base, Janet was able to realize her dream in not just a practical sense by filming on location, but in a conceptual sense too, bringing one of her most inspired ideas to life.
Gathering the team of trusted director Katya Ganfeld, cinematic visionary Sir Franz Pagot, and a host of crew hired locally, Janet has created a stunning accompaniment to the track, with the emotional investment of all involved plain to see in the final product.
"It is very rare for me to accept shooting a music promo, but when director Katya Ganfeld told me what she wanted to achieve and played Janet's song, I was completely hooked… it's just so mesmerizing, Janet's voice is so unique and her lyrics touched my heart profoundly." – Sir Franz Pagot
The concept saw Sir Franz in his element as Director of Photography, as he is well known in Hollywood for his equestrian work on camera (including Sleepy Hollow and Robin Hood: Prince of Thieves), "When she said that she wanted to shoot in Ireland, with horses well… that was it." Commented Sir Franz, who initially was convinced to work the project by his daughter who happens to be a big Janet Devlin fan, "Katya's vision as a director gave the song an unusual visual, combining Ireland's beautiful nature with the most magnificent creature of the animal kingdom: the horse. It was hard work to accomplish what Katya wanted and yet incredible fun, galloping at full speed next to Janet, herself a fantastic rider."
Tasked with bringing Janet's idea to life, Katya Ganfeld's treatment has done a world of justice to 'Better Now', as she remarked that "The song is powerful, graceful and delicate. The vision of horses were instant and the synchronicity of this vision alongside Janet's made it clear which direction we wanted to go. Horses symbolise the perfect combination of power and grace. A story to be told through a narrative of reflection and escapism."
Filmed in what was essentially Janet's back garden growing up – the Gortin Glen Forest Park is truly her happy place, as is being on or around horses. The breath-taking scenery seems almost lifted from a fantasy novel; so with Sir Franz' keen eye and a stroke of luck providing the crew with perfect weather conditions for filming, Katya certainly speaks for all involved when she comments that, "The hope is this piece resonates through to the audience in the same way it touched all those involved: a reminder of power, grace and magic that's present within us all. Franz was filming on horseback, in drysuits and adapting to changes that ensured we got the shots, it was a pleasure and an honour working with him"
Janet has had an incredibly busy year, showing no signs of slowing down even with the pandemic looming. She released her highly anticipated album 'Confessional' to rave reviews, and her debut book My Confessional completely sold out in its first week. The album also reached number 6 on the Indie Charts, number 3 on the Indie Breakers Chart, and cracked the Billboard top 100. She recently played a sold-out socially distanced show at St Matthias Church, London to an eager audience delighted to be able to experience live music once again.