Every once in a while a new artist comes out of nowhere with music so profound that it takes the world by storm and serves as a testament for a generation. And today, there's an artist coming out of New Jersey whose new single "Say What You Mean" is set to make a similar impact on the world of music.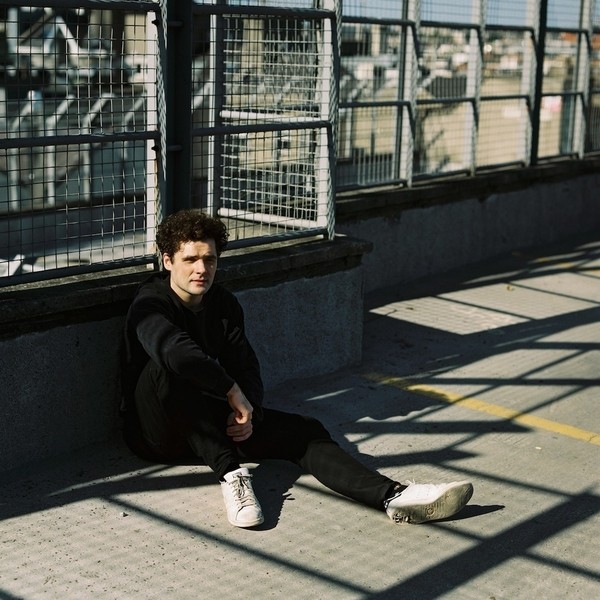 Her name is Em, and her masterful blend of soul and pop plays perfectly with her powerful yet ethereal voice in ways that will have people talking for years to come. There's a depth of emotion that runs through her music and which is carried through every note. To label her sound as Soul is equal parts limiting and also perfectly accurate, as every ounce of her soul is put on display with her lyrics and the way she passionately pours out her heart through her vocals.
"I consider my music very spiritual and soulful," Em said. "I want to give people peace and comfort, strength and belief in themselves. I want my music to help them push through difficult times and know there's a lesson to be learned at the end of it. My music is love and care from the heart, and I want people to see that and live genuine to who they are. Be authentic and don't be afraid. I've had to learn to speak up and not be afraid of who I am, and I want to pass that along to others."
With "Say What You Mean" Em states that "It's a song that starts with a woman feeling depressed – as if a man has power over her. She feels empty and lost without him in her life, and the relationship has loose boundaries. She's looking for a more monogamous thing, but he's not. That's similar to how I felt when I was in my last relationship. When I was with the person I was dating, we had a deep spiritual connection. So when it comes to the chorus of the song and I say, 'Say what you mean, don't you lead me on,' that's me taking back that power that I felt like he stripped from me. The rain effect in the bridge acts like a cleansing of the spirit and by the time you get to the end of the song, she's on fire with strength. Ultimately, I wanted to take something that seems so downtrodden and find that inner courage to say 'No!' I have a higher vibration to share with the world because there's so much lower vibration out there in the industry today with all of the negative messages. That's not why we're here on this earth. There's purpose to living and being here every day, and it's all about loving people around you and caring about others. It's about giving, really truthfully giving to others and to yourself first."
Em is a native New Jersey singer songwriter whose musical quest began with childhood inspiration. Iconic retropop influences, a soulful voice and sensual flair -with these she weaves intense memories of her emotional past into every lyric and melody. Starting at age 12, her talents granted her the opportunity to work with Andy DiTaranto of Disney fame, Paul Atkinson, and Tony Papa, Grammy Award Winning engineer with more than 20 Gold and Platinum albums to his credit. In 2017, she began recording with Grammy award winning producer Jim Cravero at East Coast Recording Studio, drawing on a lifetime of artistic experience. "I've known Em since she was 12 years old. She always was a great singer and a great artist. She's an incredible talent and it's been a pleasure watching her evolve into the artist she is today." -Tony Papa, Grammy-winning Audio Engineer Em attended her first concert: Britney Spears.
Accompanied by her grandparents, Em was only four years old, but that night, she was transfixed by the stage prowess, and she realized her destiny was to become a performer. From that moment on, Em remained committed to being an entertainer. It wasn't long before her talent got the attention of famed record producer Andy DiTaranto. At age 12, Em began her six-year collaboration with Andy. In 2009 Em found herself standing behind the glass of Westlake Recording Studios' venerated Studio C, where generations of musical superstars had come to record. There she had the chance to sing into the same microphone that had recorded Britney Spears, the artist who had inspired her to perform.
Andy DiTaranto's passing in 2014 sent Em into emotional retreat, but she never gave up on her musical aspirations. In her teen years, Em cultivated her writing talents and explored a diverse array of genres. She discovered Alanis Morissette, Stevie Wonder, Pink, Billy Joel, and a host of others whose genius would inspire Em to find her own voice.
She worked on an album with producer David Tannenbaum and found her writing voice again. She met songwriter/producer Francesco Ariel Coco and grew even more as an artist. Her songs were played on air at WSTW Delaware. She performed at World Cafe Live's Love Fest and was featured in their Philly Rising series. In 2017 and 2018, Em was selected to perform at the Durango Songwriters Expo. In the year of 2019, Em set out to find a producer to match the sound she was looking for. It was then, she met Chris Young in Manhattan, where they both met the change and transformation in music they desired.