While spooky season may have not quite felt the same this year due to the current state of the world, it hasn't stopped artists from releasing some fantastic music that fits it perfectly. Bass behemoths have thrown down some epic mixes and others have edited classic tracks, but Riotron has taken us all back in time with his latest release "Dark Highway."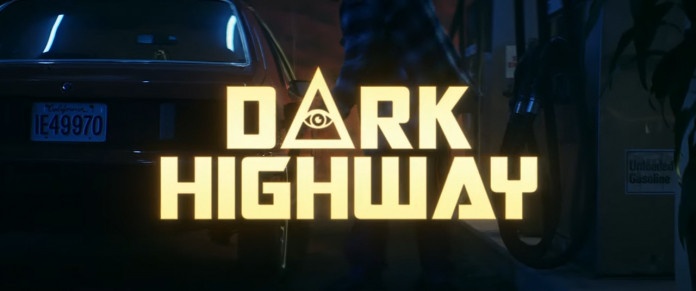 The brainchild of singer/songwriter Jeff Fettes, Riotron is an electro-pop project from Winnipeg, Canada that combines elements of 80s synthwave, EDM and even some jazz into a unique sound. The name is derived from the hit song 'Rio' by Duran Duran and the 1982 fantasy sci-fi film Tron. Look for more music and stunning visuals from Riotron coming soon.
Riotron, the alter-ego of Canadian indie-pop songwriter Jeff Fettes, has released a string of new songs in 2020. Combining electronic synth-pop, dance-rock and jazz, the project has attracted some of the biggest DJ's and producers for remixes (Black Caviar, Wuki). Riotron is perhaps best known for the music video "I'm Sorry" that has had over 10 million views on YouTube and other platforms. "Dark Highway" carries the signature sound he's developed in a strong manner as this dance track offers up eerie synth lines, guitar riffs, and gated reverb drums to take you back to a smoky nightclub four decades ago.
"My music is about forgiving ourselves for our flaws. It's about the transformation out of dark spaces and coming into the light," Fettes said regarding his current set of 80's inspired singles. "It is meant for anyone who has lived through mistakes that eventually inspired them to a stronger, more honest place."
"Dark Highway is a metaphor for all the bad decisions we make. You're going too fast, you're out of control but you don't stop. And then suddenly you can't stop."
Paired with the release of "Dark Highway" is a music video that flawlessly fits with the vibes that the song brings with it. Drawing inspiration from the '80s sci-fi horror motif that's been found in series like Stranger Things and Michael Jackson's "Thriller" music video, it's a solid addition to any playlist celebrating the spookiest of holidays.