California native, Relm Diggie joins forces with Fedarro to release the new single "Here We Go Again". The video puts a spotlight on all the adversities in the black community dealing with law enforcement.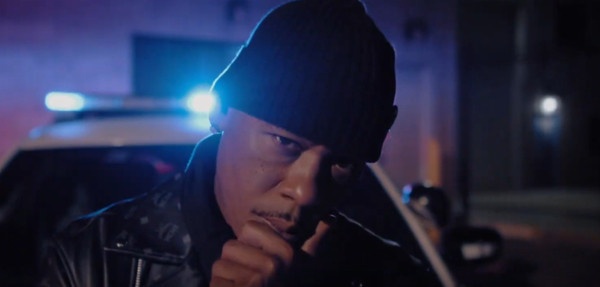 In 2019 Relm Diggie released the Ohio State Buckeye anthem "Im A Buckeye" during the championship. Relm Diggie shot a mini movie of the trauma black male motorist go thru "DWB" (Driving While Black). Song available on all streaming sites. The Song produced and features Fedarro. The "Here We Go" video is directed by Artrugroup, and features actor Michael Furlough.
Relm Diggie was born and raised in Columbus, Ohio. He is most passionate about his writing, he was inspired and encouraged to write by his 4th grade teacher. Relm had a reading class where his teacher asked his students to write a story. Relm wrote a story 20 minutes before it was due, his teacher told him to never to put his pen down.
Relm always knew he would pursue music as a career, it's what he's always loved to do. The moment he knew music would become his life was when his song was played on the radio in 2003, his city responded with so much love and support. That was the moment Relm decided to move to California, but his journey wasn't always easy as he was met with obstacles and struggles.
Relm Diggie has had to face life changing experiences including the moment his manager was murdered and he had to identify the body. This was the most painful setback of his life and career. His manager's death came only three weeks after his wedding, he had just gotten married to his high school sweetheart. This was a tough moment for Relm. Relm and his manager had worked so hard on his career, so for Relm to then became a suspect really hurt him deeply. He was the last one in the studio and was the last to see his manager alive. The real suspect was finally found and Relm was off the hook.
Relm Diggie struggled since he moved to California, as he left everything and everyone he knew. He's been in California now for 10 years and his only family is his son. The message Relm hopes to send through his music is: "I want everyone to gain a positive sense of self, a sense of knowing who they are and ultimately bring them closer to God. You know at the end of the day, that's why we're here."
What sets Relm apart is his storytelling ability, what makes him different is his life experience and what he brings to the table. He is motivated to push through to make it by both of his sons. They both push him to leave behind a legacy where he aspires to leave them with something. Relm wants to show his sons that whatever they want in life, they can get.
Relm's brand translates into "keep pushing" as that is his message. "Raw footage, in life's movie the music is free" is Relm's slogan. Relm's next major goal in his career is to write books and write movies. Relm is short for Realism. Relm sounds like no one person. Every verse he sounds like someone else. That's why he's a star.