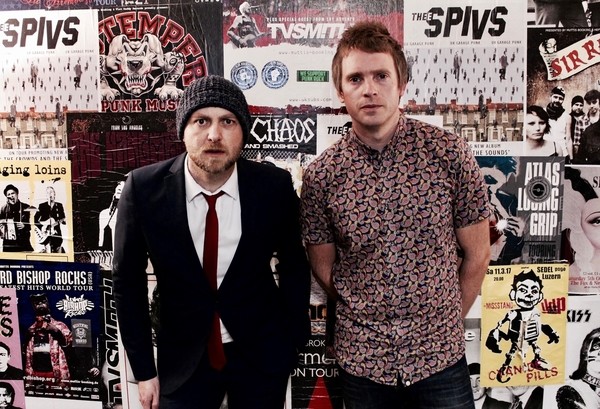 WeatheredMan is a performer, writer and producer currently working out of a number of studios across the north of England. After many years of various bands and projects, he has accumulated support from all the UK's premier tastemakers (NME, Q, Mojo, Lamacq, Jo Whiley, Zane Lowe, Peter Hook and his treasured John Peel session), completed mulitiple US and European tours (including 3 trips to SXSW) and has synched songs to films and TV shows such as Snatch and Gossip Girl. Still recording as WeatheredMan, last year his many volumes of varied output were recognised when he was nominated as Best UK Solo Artist and for Best UK Song by the indie bible Pure M (alongside luminaries such as Zayn Malik, Kate Tempest, Adam Ant and Gaz Coombes).
Audio link – https://ffm.to/naturalforce
After a successful EP (C-30 Duets Vol 1) and a Christmas single, WeatheredMan now presents his 2 piece rock band – WeatheredMan and the Noise –and their new single, "Natural Force". It's raw. It's loud. It's 2 men who should know better, playing as if their lives depended on it.
WeatheredMan says, "The sentiment of this song is not an original one but the specific experience certainly is unique to every relationship. A total unstripping of everything. It happens all the time. I mean let's face it…this won't be the last song to reflect these kinds of feelings…
Musically it's a 2 piece rock band playing as if their lives depended on it. Recorded pretty much live and in the room. We don't mess around."
Quotes about WeatheredMan:
"That was fantastic – it was wonderful, melodic and uplifting. He is actually a songwriter that can move people a lot…and what he has written there is quite rare…"- Peter Hook about Simon Bradshaw on BBC TV's UK's Best Part-Time Band
"The song is so darn excellent…my advice is: check it out. You'll like it. Simply because he's so good…" The Huffington Post