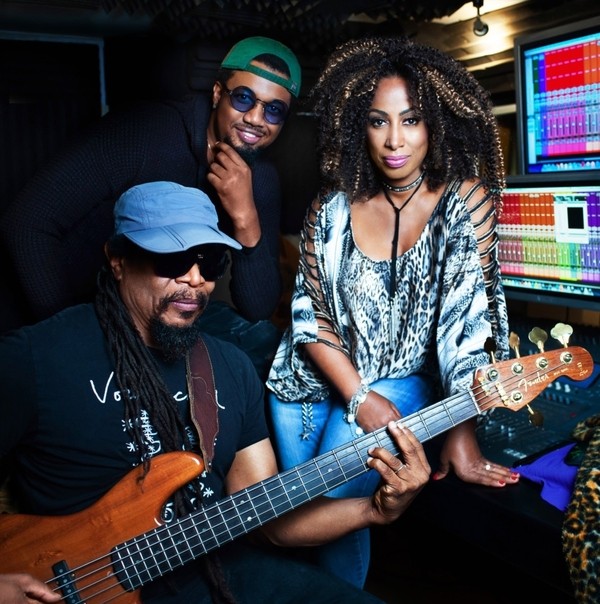 Malou Beauvoir is a formidable enemy of injustice in all its forms. The Chicago-born and New York-raised Beauvoir uses her incredible gifts as an activist-artist to increase awareness and inspire real change in the US and Haiti. Her vast catalog of emotional, soul-stirring music is a one-of-a-kind pastiche of multi-cultural influences and experiences, moving between genres and national borders with a very rare, natural ease. Haitian co-producers and instrumentalists Kamoken, aka Chico Boyer, an activist and community leader who also owns Kamoken Studios, and Cheff Loncher, helped Beauvoir realize her vision for "Higher Love." Kamoken are on Beauvoir's Panthera Music International label, which she uses to promote modern Haitian music and art. "Higher Love" is the first single off of her new album.
Steve Winwood and Will Jennings' 1986 hit needs no introduction. A near-perfect pop classic, Kamoken and Beauvoir manage to give it incredible new life, even a new identity, both as a protest song and modern spiritual hymn. Beauvoir teamed up with Kamoken to weave body-moving Haitian rhythms into the song, alongside a new Haitian Creole chorus. She was inspired to make it her own after watching the news: "As I sat through confinement in New York during the pandemic, I watched as Trump's messages strove to divide Americans and fuel the flames for racism in the U.S. and internationally. I realized that the only way to hope to change this broken system was to get every last person out there voting. One evening, I turned on the radio and heard 'Higher Love.' The rest is history." She hopes this uplifting, empowering tribute will inspire not just Caribbean-American voters but all Americans to exercise their most important right as citizens.
To call this a lyric video doesn't do it justice. As the words dance across the screen in bright colors and striking, organic, hand-drawn typography, people heed Beauvoir's call to collective action in a very different, but no less inspiring, way. Dancers gather and trade moves, taking over rooftops, lunging and gliding among the Roman columns and marble steps of city buildings. The streets have become their stages. They go underground, to graffiti-covered tunnels to move their bodies in beautiful protest. Flowers bloom in timelapse, echoing the song's promise of the dawning of a new day. They open up and stretch out, reminding us to keep on living, keep on thriving, and to keep reaching for that higher love.