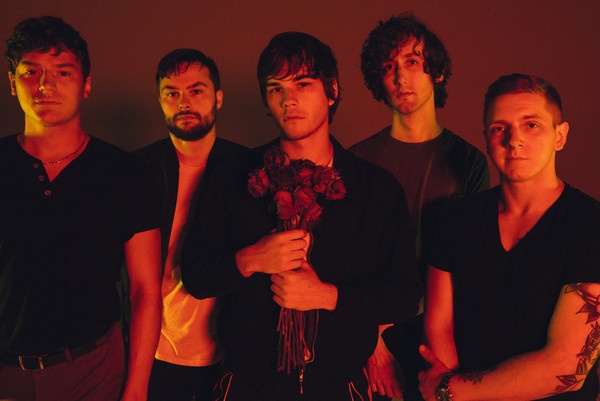 DC alternative quintet Merci has announced their signing to Rise Records with the release of their debut single "Foolish Me." Co-produced by the band, the song is accompanied by a brand-new music video directed by Lindsey Byrnes (Hayley Williams, Tegan & Sara) and Aysia Marotta (Lewis Capaldi, Hinds), which can be viewed –
Musically, it's representative of the emotional space it came from. "Foolish Me" was inspired by a long-distance relationship and specifically about the cyclical repetitive loss inherent in that kind of relationship. When you reunite, you're required to relearn each other, and it's not always a graceful process. That life experience was framing my worldview, and there was a latent emotional energy. It spilled out in a bizarre emotional catharsis. Musically, I thought of it like Smashing Pumpkins meets Sia. – Merci's Seth Coggeshall
Blending contemporary indie-pop with early 2000's rock, Merci's soaring debut juggles the ups and downs of long-distance relationships – a topic that's all too familiar for countless partners and families facing travel restrictions around the globe. Blissful guitars, soft keys, and lush pop mystique unfold throughout the track, resulting in a hypnotic elegance rarely heard on a band's first outing.
https://www.instagram.com/mercitheband/
Seth Coggeshall [vocals, guitar], Nick Jones [guitar], Colby Witko [vocals, keys], Justin Mason [bass], and Jack Dunigan [drums] have woven themselves into the fabric of the DMV music scene, playing in various groups separately and together for years. The band's core friendship between Seth and Colby dates back to Middle School when Seth moved from Seattle to Virginia and the two bonded over their love of music and songwriting in gym class. Meeting Jack, Nick, and Justin along the way, the five members officially joined forces as Merci in 2018 and immediately began prepping for their debut album – due out 2021.