Black wrote "Repeat & Play" at a time in her life when she felt stuck, like a record on repeat – in the same never ending cycle, not achieving her goals, in relationships, seeing the same awful things happening in the world, and with general life dissatisfaction. Through effortless, smoky vocals, haunting harmonies and mellow melodies, the musician has crafted a laid-back song to ease the soul.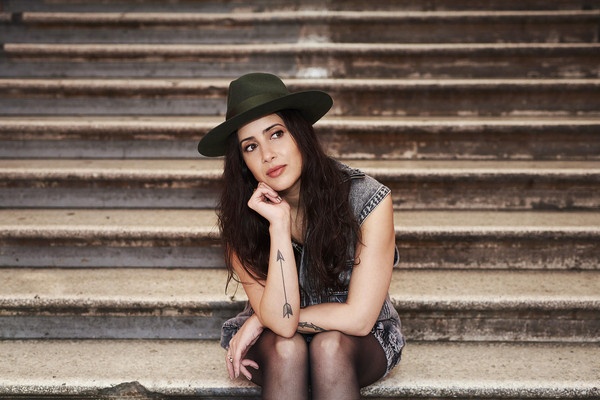 Black has garnered acclaim from the likes of Earmilk, Variance Magazine and Atwood Magazine to name a few.
LISTEN HERE: https://open.spotify.com/track/4mKWljFPPlTfsSP1RrnGTa
Georgia Black is a contemporary Blues singer from North London, heavily influenced by artists such as Shirley Bassey, Etta James and Peggy Lee. She kicked off her professional singing career fronting Agent Provocateur's Dirty Stop Out, with The Clash's Mick Jones, Bobby Gillespie and AP's Joe Corre. Her time in the couture meets punk show-band saw her performing in venues such as Camden's Koko and international festivals, including Vienna's Life Ball Festival and Berlin Fashion Week.
Since then, she has been working on her personal sound, imbued with the old jazz, blues and soul influences she grew up on, and has recently teamed up with producer Joshua Woolf to develop this further. Working alongside Grammy Award winning mix/mastering engineer Aamir Yaqub (Rihanna, Sia, David Guetta), their time spent in lockdown was filled with online sessions, where they were able to perfect Georgia's distinct, velvet sound.