Everyone deserves real love. Real love that's unyielding, open, honest, and true. Unfortunately, we don't get that and just get a love that's one-sided and unfulfilled, where we dedicate ourselves our partner only to find out that they're not doing same and completely unfaithful to the relationship.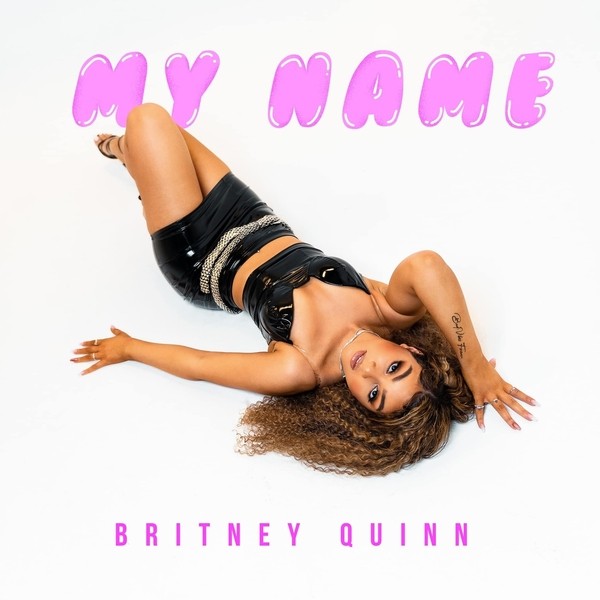 That's where Australian-based R&B singer-songwriter Britney Quinn comes in. Her newest single today, title "My Name" stems from her own personal experiences where she ended up in a one-sided love. And only after she left her partner, was when they realized what they lost and came calling her name and begging to be back together. However, heartbroken and betrayed, there was no way that Britney could ever come back to the relationship. Knowing that she deserved better and that person was never going to change, Britney stood up for herself and her single reminds us that we should all be doing the same. Standing up for ourselves and our ideals.
– https://open.spotify.com/track/2IgMV9303ZpEz2mNeDSn1p
In a city of new and upcoming artists, African-Australian R&B singer-songwriter teen Britney Quinn surfaces with her emotive sound and vocal artistry. With heavy influences from '90s and 2000s R&B artists such as Rihanna, Ashanti, and Neyo, alongside current artists like Summer Walker, PARTYNEXTDOOR, and Ella Mai, Britney Quinn continues to reach new heights in her career.
The singer, writer, and musician expressed herself through exploring melody, lyrics, and content for her audiences to enjoy. She beings a new energy to the music world with her passion and unique vocals. With her love for creating and being able to share her art through her music; her sound is guaranteed to get you in the feels.