The groundbreaking success of the recently released Marvel Studios, Disney+ WandaVision series trailer prominently featuring The Platters timeless hit Twilight Time has prompted the acclaimed international vocal group to release a new video and a single.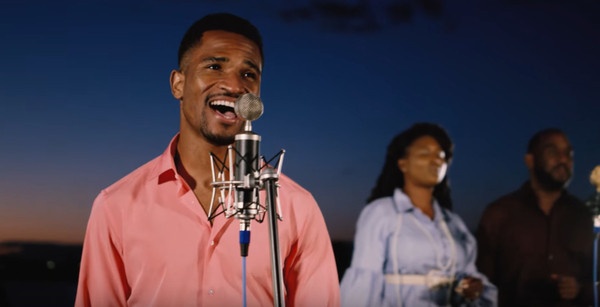 http://instagram.com/theplattersnow
Frederick J. Balboni, Jr., Chairman, President, and CEO of Herb Reed Enterprises LLC, commented, "The Twilight Time video puts faces to The Platters name and affords millions of our fans here and abroad an opportunity to see the group today. He continued, "The re-release of Twilight Time provides everyone a chance to download it into their playlists for continued enjoyment."
The WandaVision broadcast trailer introduces The Platters to new generations of worldwide listeners. It has reportedly topped all social media trailer traffic for 2020, beating Marvel Studios film Black Widow, Disney's Mulan, and the latest James Bond film No Time to Die. The trailer ranked as the second-highest trend on YouTube and Tumblr and the fourth-highest on Twitter.
The trailer holds the distinction of achieving the highest 24-hour draw for any online streaming service advertisement. According to Deadline Hollywood (Deadline.com), the WandaVision trailer viewed over 53 million times, has more than 36 million views coming from uploads across YouTube®, with over 4 million views on Facebook®, and 10 million on Instagram®, and more.