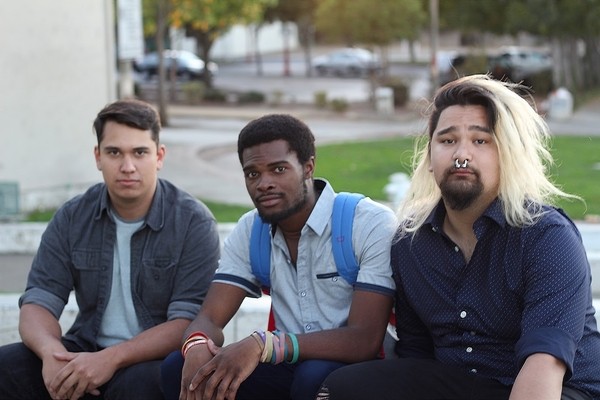 3amTomorrow is an American indie rock band formed in 2016 by vocalist/musician Mikael-Ja'Hon Moore, drummer Victor Slagle, and bassist Darren Myers. After several line-up changes, the band has emerged with an original sound only consisting of its core founding members. 3AMT's early career was heavily driven by live performances, consisting of local house shows, competitions, and frequent collaborations with fellow artists from the San Francisco East Bay Area. With the release of the band's first single "Reaction" 3AMT is prepared to showcase their newly found style and artistic outlook on music and creativity.
Audio Link- https://soundcloud.com/user-679857250/reaction
3AMT's new single "Reaction" is an upbeat, free expression about the realization of a mundane reality, whilst acknowledging its acceptance in society. The idea of the song initially came to front man Mikael-Ja'Hon while on a bus ride home from class in the band's hometown of Antioch, CA. 3amTomorrow plans to share their artistry with listeners with another single "It's Everything" to be released early 2021.
"You know, when people send me demos, I rarely listen more than once through. This one got five reps." -Frank Dorrite (author, composer, performer, and 2 time Grammy winning producer.)
"'Reaction' is a joyful track driven by an infectious drum beat and ukulele melody, which perfectly showcases their newly found style…" -weareymx.com