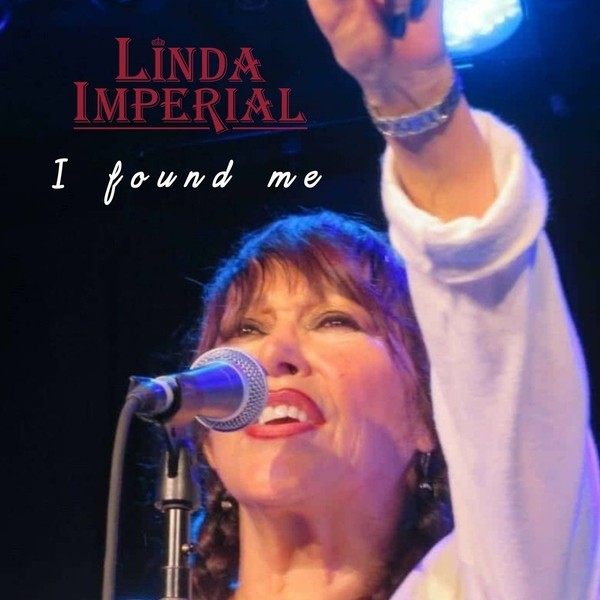 "My world is love / My world is peace / My world is lovin' me for me" croons a confident Linda Imperial in the swinging chorus of her new single "I Found Me," currently out and digitally available everywhere smart indie blues-rock is sold and streamed. Imperial has built much of her extensive career off of her endearing skills as a singer, and in this sense, "I Found Me" isn't all that different from most of the songs she's written or recorded. What sets this release apart has more to do with its aesthetical sentiments than aural fireworks, making it just the sort of content disciples of her brand will be very excited to hear.
URL: https://www.lindaimperial.com/
FACEBOOK: https://www.facebook.com/lindaimperialmusic/
INSTAGRAM: https://www.instagram.com/lindaimperialmusic/
The percussive element in "I Found Me" is pretty conservative, even for this being a vocal-dominant recording, but I don't think we needed it to give up much more to the backend of the mix in order to feel as much of a thrust in the rhythm as we inevitably do. Imperial's voice is putting plenty of kick into the big picture all by itself without the bassline having to get all that beefy, and when coupled with the searing tonality of the electric guitar parts and the keys, the drums aren't nearly as critical to the climax as they would be in another performance.
SOUNDCLOUD: https://soundcloud.com/lindaimperialmusic
As charming as I find the vocal to be every time I listen to this track, the collective chemistry between all of the players here is actually what makes the mood behind the music so cohesive in "I Found Me." Long after the melodies have ceased to fill the air around us with a blushing sexuality that only gets stronger with every word Imperial serenades us with, the confidence this artist leaves in her wake is still very viable and felt by anyone who just experienced the song. That's hard to pull off, no matter the mileage a singer/artist may or may not have.
Despite some of the minimalistic instrumental components to "I Found Me," there's a lushness to the main harmony in this single that makes the narrative in the lyrics even more multi-interpretive than it would have been with a straight-up black and white musical backdrop. Tone color can make or break an old-fashioned approach like that of Linda Imperial's here, and much to my satisfaction, she knows exactly how to manipulate every corner of this mix as to give us the most bang for our buck.
Imperial proves herself to be quite the sensuous crooner after more than two decades of amazing work. While I'm not certain it will be the song to elevate her profile from the shadows of the underground into the primetime spotlight I do think "I Found Me," is going to feel like a slam dunk for any serious blues-rock fans. This hasn't been a very conventional year for artists in any genre, but listeners who just want a moody good time this fall can't go wrong with this single and the skillful singer who dropped it.
Gwen Waggoner