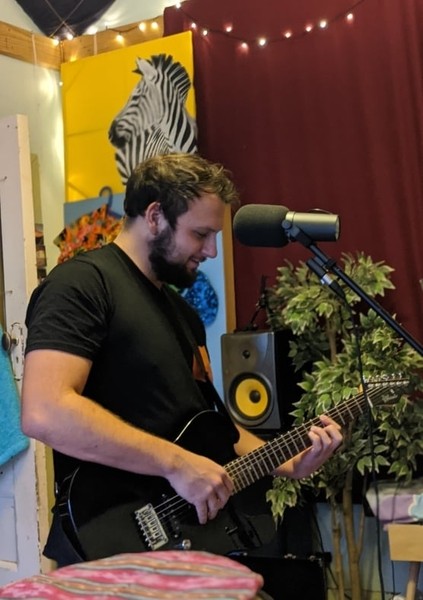 'Dont Look Down' is a beautiful, acoustic ballad that explores the conversations you have within your mind to bring out the best version of yourself.
Following on from his recent anthems, 'Lucky Land', Mountain Man' and 'Real Me', Witkowski has stripped back his 'big sound' style and replaced it with pure acoustic brilliance for 'Don't Look Down'.
The song begins with a bright acoustic guitar melody and Witkowski's familiar, emotive vocals. As the song progresses, a bold grand piano and a harmonious cello builds anticipation into the eventual introduction of a beautiful string quartet instrumental.
In the typical songwriting style of Witkowski, 'Don't Look Down' crescendos as the song continues on. The power in his vocals combines beautifully with the string quartet to inevitably inject a bit of optimism and inspiration into the listener by the time the song has reached its end.
'Don't Look Down' draws inspiration from artists such as 'Bon Iver' and 'The National'. It was written back in 2017 as Witkowski was playing with the idea of trying to make a career in the music industry.
"I'm constantly doubting whether I have the talent and ability to make it in the music industry. When I really sit down, and listen to my thoughts, there is a voice inside my head that has this almost blind positivity and optimism, and says 'you can do this.' There is an incredible spirit in everyone that will be there to support you no matter what you want to achieve. I wanted to capture this feeling by writing Don't Look Down."
'Don't Look Down' is Witkowski's third single release of the year as his fanbase and online presence continues to grow through engaging content. It is also the feature single of his debut EP 'Home', which was recorded in its entirety in Witkowski's bedroom during the coronavirus pandemic. 'Home' will be released on October 23, 2020.
Audio Link – https://open.spotify.com/track/3QxnC1zFtUTTi1juMXmVR9