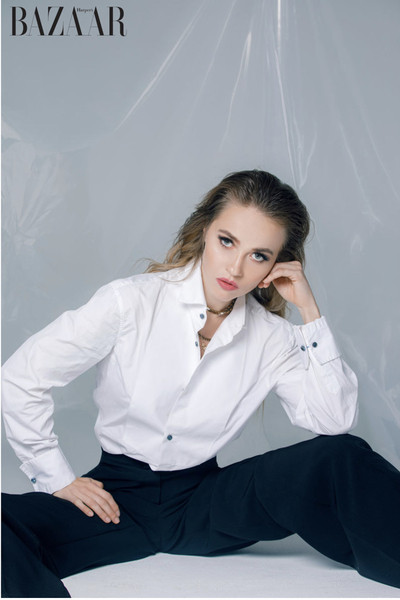 Ellen Alexander, residing in Los Angeles is a Russian model. She started her career at the age of 14. She is not only confined to her country but dares to move to the most distant corner of the planet for her career. She also worked in the UK and the US.
She started her career as a model because of her father's dream who was a scientist and photographer. He always takes pictures of her, this arouses the passion of modeling in her. She started going on public business shoots and TV commercials too. She became a successful model at an early age. She had also faced many difficulties during her career but didn't stop the hard work to achieve her goals.
Ellen appeared on the cover of top magazines. She is a top model and also featured in different roles for television and movies. She is determined to show her another talent that is as a singer.
Ellen Alexander is trying a different phase in her career and trying to test her skills.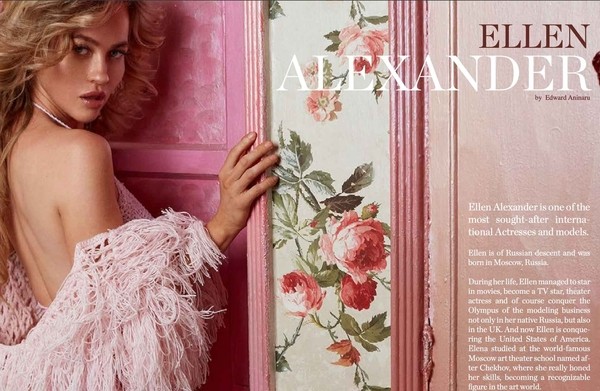 How she started her modeling career
Her first photos were taken by her father. Both of her parents were scientists but after getting a degree in economics in Russia she decided to enter the entertainment industry. She was singing from her early childhood, in fact when she was 5 years old. She had actively participated in a lot of non-curricular activities. After moving to Los Angeles, she started singing with Warner Bros but due to some medical problems, she can't continue. She looks up to some ladies in the industry like Taylor Swift, Selena Gomez, and Camila Cabello. She also loved to work with these women.
She had also taken the dance classes from a famous school in Los Angeles, known as the Millennium dance studio. She hikes to maintain physical activities. In this pandemic situation when her dance school was closed, she managed to do exercise with her fitness instructor.
Musical Portfolio
She wants to show her talent in music, modeling, and movies, and as a brand. After coming to LA, she is working in press coverage and PR, music promotions, and presence on social media. Even during the pandemic, her routine includes shoots, working on her music, and other daily tasks. She is working on a new song this time. She is also working to create a GDP music group.
She is trying to produce music with her creativity. Her song is a mix of different genres like EDM, pop, and tropical house. So, it's a pleasant blend of everything. She spends a lot of time in the studio. She also uses to edit, remix, and change her existing songs to make them more perfect. She is working hard to build her music label GDP, music group. She has decided to release 200 songs by the end of this year. These songs are written by her and their music videos are also her creative work. She is working on 3 websites, which she has decided to improve now.
Ellen's new music video to her song "Shadows" has recently premiered and is available for everyone to enjoy on Youtube: 
https://www.youtube.com/watch?v=Q3FwBCaREII
To stay up to date with all things Ellen, and her new music follow her on 
Instagram @ellen.alexander. and @ellenalexandermodeling
Contact Ellen for business inquiries: 
Email: ellenalexandermodeling@gmail.com
Website: https://ellenalexander-la.com/