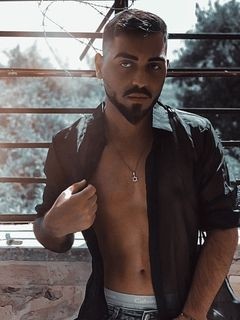 Gal Stotland had become a famous Instagram fashion model through his fashion skills; he is also one of the renowned models on Instagram. He has a huge Instagram fan following above 200,000, and people love him; he creates unique content and uploads it to his Instagram.
Gal's life and Instagram:
He uploads all his life events, small or big, on Instagram, and people love him. Instagram is an integral part of his life; he uploads content on Instagram in his free time. He documents every moment of his life, and he also keeps in touch with the audience daily on his Instagram stories and keeps people updated. People like his work as a model; he is very different from all the fellow Instagram celebrities that he never feels shy in posting his shirtless pictures or the pictures in shorts; all the other fellow models also appreciate his work that's why his Instagram comments are always flooded with the love and the appreciation from the fans. He still worked hard, and that's why in a very short span of time, he becomes so famous; only at the age of 26 he become a fashion sensation, and people love his efforts; he also got featured in a lot of TV shows as well as got approached by the international magazines. And again, through his Instagram stories, he also endorses a lot of PR from different brands.
Gal as a Zumba dancer:
Not only just a fashion sensation Gal also a Zumba expert. Zumba is basically a technique of dance that involves full-body movements. Gal is an expert in Zumba at only the age of 26 nowadays; Zumba is getting so famous through the Zumba his instructor help him to introduce in TV shows, which later on help him to came into the fashion world and he got featured in the fashion magazines and other television programs. And now a day's gal had become a model in a lot of international and local brands, and due to his hard work and efficiency, many fellow celebrities follow him and appreciate his work.
Gal in the music industry:
One of the biggest dreams of Gal is to launch his music; he always dream of releasing his song, and for this, he is working with one of the music producers in Israel for a new and original single written by him he is collaborating with the internationally famous singer whose name can not be revealed at the moment it is expected that he will release his song at the end of 2021.
worked hard a lot, and in a very short time, he got so much fame that now he is an Instagram sensation and shoots for famous brands; his poses and moods are always on point.