The Pierce Project's Songs for Emi swings widely back and forth between extreme emotions. Although the album opens with the emotionally deep "Hi Emylia," it's followed by "Oh Banana," which is a kind of ode to that elongated yellow fruit. Like a lot of songs on this full-length, this latter song prominently features acoustic piano.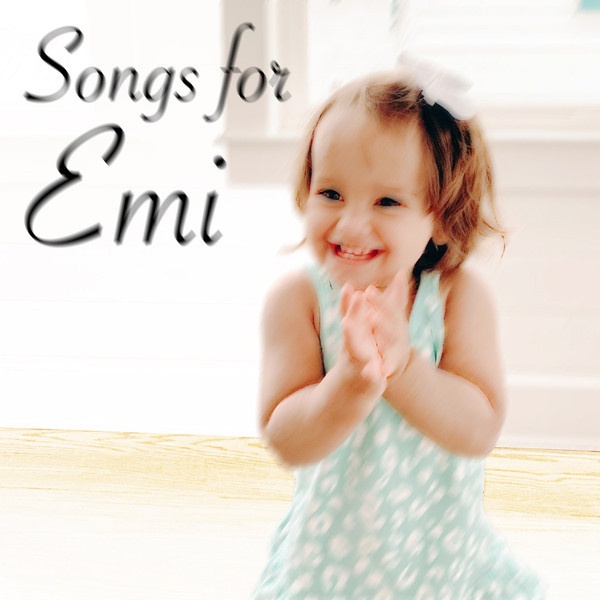 Pierce brothers comprise The Pierce Project for an album that does, at times, border on classical instrumentation. The keyboard intro to "Good Morning" certainly veers into classical music territory. However, it's made even better by the track's familial vocal harmonies. There really are no better vocals than family vocals, which The Pierce Project proves here, as well as in other places on the album. "Good Morning," at least sonically, is a fairly serious song – serious, at least compared to "Oh Banana," which comes right before it. Silliness enters the picture again with the next track, "Vanilla Parfait," which is just about as light as the dessert its lyrics describe.
After the album's dessert talk track, the band gets a little 60s psychedelic (both musically and lyrically) with "Brainwave Shutdown." The song may remind you of Kenny Rodgers and the First Edition's hit, "I just Dropped In (To See What Condition My Condition Was In," at least lyrically. Its repeated chorus of "Wake me up/I'm Dying," however, is a little disconcerting.
STREAMING ALBUM:
https://open.spotify.com/album/0RJseWEDFE39M0OUIeNNCn
"Two Tickets" separates itself from much of the rest of the album with its out-front electric guitar part. The vocals on it are also stacked, but not especially harmonically. The song is a simple declaration of wanting to be with another person. This is followed by "P.S.," another fairly serious song. In this case, the protagonist is wondering if the one he likes is awake at night. This song also returns to a track built around an acoustic piano part. With "Love," The Pierce Project goes for something Beatle-y, with a marching rhythm that wouldn't have been out of place on Sgt. Pepper's Lonely Hearts Club Band.
One titled "Old Piano" is – not surprisingly – another piano tune. This one also incorporates some lovely vocal harmonizing. Even so, the track also features some tasty guitar work. For "In a Memory," The Pierce Project creates more of a guitar-based track; one with a pop-y rhythm track along with acoustic piano. The album closes with a tune titled "No More," which is built around a piano part that's one part "Let It Be," another part John Lennon's "Imagine." It includes the rather confusing chorus: "I don't wanna to live anymore/And I don't wanna to die anymore."
https://www.instagram.com/thepierceproject2018/
Such heavy words sound a little out of place from a group that precedes it on the album by praising bananas and parfait desserts. The Pierce Project just isn't one single thing all the way through. The instrumentation is applied well, while the singing is almost always top drawer. So, when those two especially admirable elements, the group can be forgiven for coming off a little confused lyrically at times. So, you'll get lost in the great singing one moment, and scratch your head about the lyrics the next. Most importantly, though, you'll pay attention from start to finish.
-Dan MacIntosh