Get ready to light the candles and crack open the bubbly as Ayeasha serves up the main course with her latest single, "Old Fashion Romance". This California, soul singer delivers a heated performance with her new song. "Old Fashion Romance" will pull you in and provide one enjoyable listening experience from beginning to end.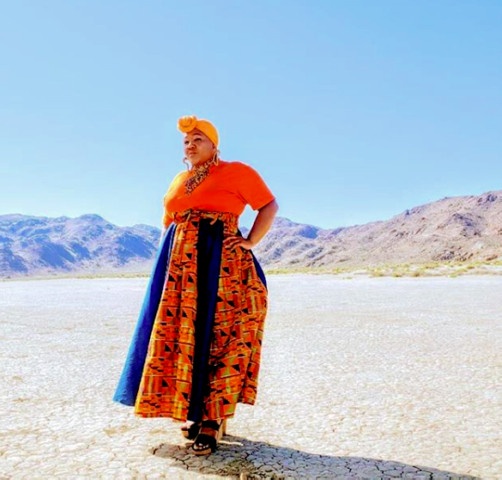 "Old Fashion Romance" is Ayeasha's debut single and featured track on the Covert Entertainment Soundworks compilation, 'Suspicious Packages 2.5'. Even though this is Ayeasha's first, official solo release, the soulful songbird has been singing and performing theater for over 20 years. The talented Cali artist has even had the pleasure of performing backup for the likes of: Tevin Campbell, Taylor Dayne, Miki Howard, and Sheila E. Once you hit play, you will know that Ayeasha was born to sing and destined to shine as a solo act.
Ayeasha wrote and arranged "Old Fashion Romance" and I am here to tell you that Ayeasha killed it and knocked it out of the park! The listener will pick up on the heavy soul element throughout the song as soulful notes come oozing out of Ayeasha. "Old Fashion Romance" has a definite R&B flavor in place but also incorporates a jazzy sensation. Ayeasha proves that she is a powerhouse vocalist and one smooth operator. The songstress sings & performs with such control, desire and purpose that can't be overlooked. I can tell that Ayeasha poured her heart & soul into this project because the wonderful music speaks for itself.
"Old Fashion Romance" has that fan appeal sound with Ayeasha simply on fire and burnin' up the mic. You can even SKOPE out the official music video right here:
"Old Fashion Romance" is in the air as Ayeasha entertains the audience with a passionate performance to kick the evening off on the right foot.
https://www.instagram.com/lifeisayeasha/
By Jimmy Rae (https://skopemag.com/?s=Jimmy+Rae)