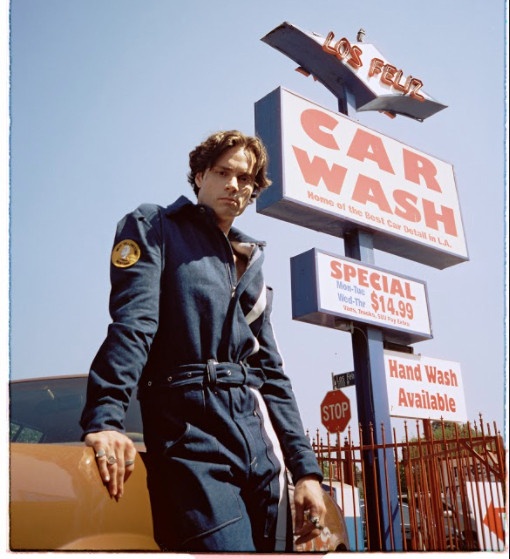 Soulful alt pop singer and songwriter Spencer Sutherland unveils the retro official video for his single "Too Many Friends." Shot entirely on film and directed by Jason Lester (Jeremy Zucker, Lauv, Julia Michaels), the music video premiered on MTV's Friday Live Stream, MTV's TRL-esque fan requested show that airs every Friday on their Youtube channel.
"Too Many Friends" is a track that perfectly mimics the exciting & frantic feelings that arise when you're ready to make the next move; it continuously builds more and more until tipping you over the edge. Written & produced by Jonas Jeberg (Panic! The Disco, Demi Lovato, Selena Gomez, Jonas Brothers) and co-written by David Gibson (Bruno Mars), the track also serves as a piece in his discography that just feels good during a time when we're all stressed out. "Too Many Friends is a big feel good moment for me," Spencer states about "Too Many Friends." "In this crazy heavy world, I wanted to let people have an escape for a second and think about something fun. The song was inspired by now serious girlfriend Madison Iseman and is about essentially trying to get out of the friend zone."
"He's able to perfectly genre-bend and make a completely unique sound while giving nods to his inspirations like Prince and Bruno Mars," Flaunt stated about the track. "With his signature truth-telling lyrics and bouncy beats, "Too Many Friends" perfectly showcases his growth as an artist since his first release 5 years ago.