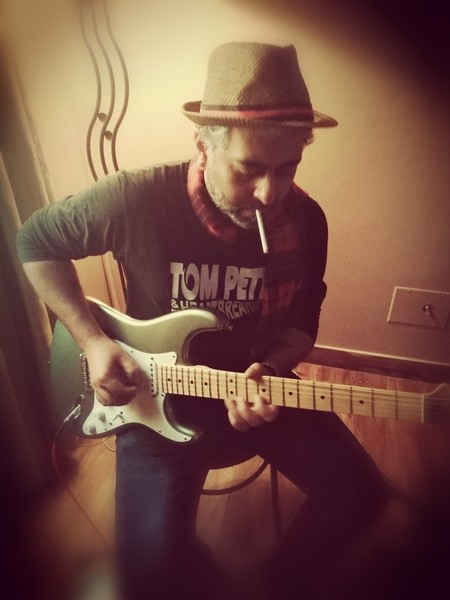 A physical bluesy quality permeates "Stick It To Ya" proving Izzie's Caravan to be purveyors of deep, meaningful rock n' roll. Their powerful interplay proves that they are a band that listener to each other. Much of the riffing results in a kaleidoscopic series of colors and patterns. Vocals seemingly rise out of these epic, heavy grooves. With a communal approach to the sound it all works wonders in coming together to create a unified whole. Layer upon layer of the dense sound comes into the mix as the evolution of the rhythm feels quite poignant. Never rushing things, the atmospheric quality of the work serves as one of its major selling points.
– https://open.spotify.com/track/5zDIUVeNUSrAbt2DXdERcE
The lush, dense sound starts up immediately. A careful shuffle begins things as the rest of the instruments gradually come into focus. Vocals seeming rise above as they have an intensity to them that deeply resonates. Little elements seem to shift as the piece progresses. Here they work within little subtle shifts making sure that it all has a heaviness to it, one that comes through whether it is the leisurely yet lush bass or the careful chug of the guitar. All of it pays tribute to rock's true roots in the blues for it is front and center of it all in a way that is highly respectful.
"Stick It To Ya" sprawls out into the seemingly infinite with a confident demeanor and powerful poetic lyricism that proves the mastery of Izzie's Caravan's craft.