Generating over 90 million streams and attracting widespread acclaim, tastemaker-touted alternative artist UPSAHL reveals a new single and video entitled "MoneyOnMyMind" today via Arista Records. The song sets the stage for the release of her highly anticipated sophomore EP, Young Life Crisis, out October 30th.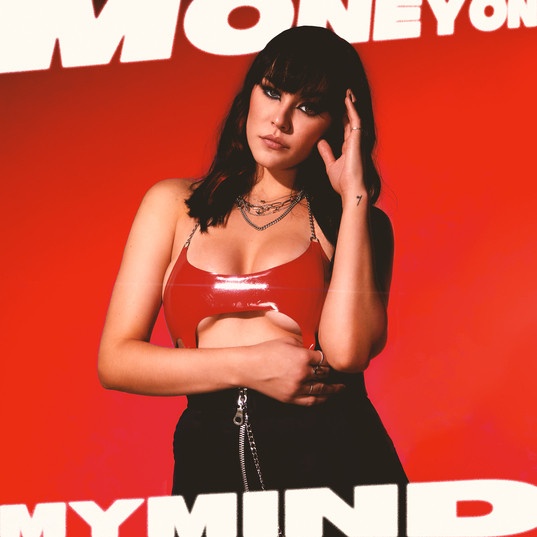 Regarding the song, she commented, "'MoneyOnMyMind' has nothing to do with actual money; it's a mindset. You can have all the money in the world and still be completely miserable, but to FEEL money as fuck, that's a whole other vibe. It's all about the glow up. After every weak moment, there's always a bounce back, and this song captures that feeling of getting on some new shit and hustling for the life you want."
– https://upsahl.lnk.to/MoneyOnMyMind
Produced by Absofacto, "MoneyOnMyMind" injects airy sonic flourishes into swelling bass, distorted 808s, and an undercurrent of guitar punctuated by a "cha-ching" or two. UPSAHL's breathy delivery coils around the verses as she confesses, "I want the kind of love dollars can't buy, but till the day comes, I'll use them to pass the time," before urging "show me the money."
In addition, she also shares the Fight Club-inspired music video for "MoneyOnMyMind" today. The gritty visual intercuts vignettes of cash in a dryer with tight closeups and a spellbinding performance by UPSAHL.