When a background singer moves to the forefront, everything changes. The voice that supported and carried someone else's melody is now the voice that is truly heard. Such is the case with the sultry vocals of Cali-Soul songstress Ayeasha. Her debut single, "Old Fashion Romance," a feature on the Covert Entertainment Soundworks compilation "Suspicious Packages 2.5," is currently charting on Digital Radio Tracker Global Top 150 Independent Airplay and is gaining her soulful expression much deserved recognition.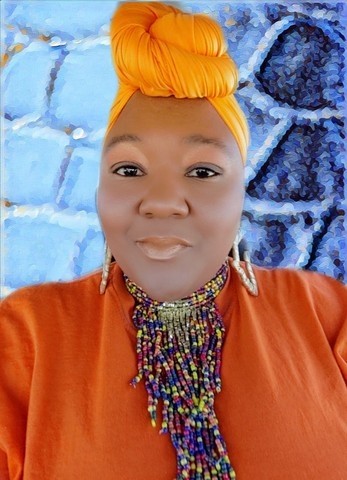 Ayeasha is a lovely songbird who is finally allowing herself to fly. A single mother, who works full time as a Crisis Intervention Specialist for the homeless and domestic violence survivors, she has poured herself into her clients, her children and the artists she has sung behind for years. "Old Fashion Romance," which she wrote and arranged (and sang her own background vocals!) is a jazzy style R&B number that is in essence a dream for herself.
"I am a hopeless romantic and I believe many of us are. The thought of being romanced like in the movies, when a woman was cherished, flaunted, and spoiled, that is what 'Old Fashion Romance' is about. It is my daydream coming to life! I'm hoping it helps to revive chivalry and bring romance back as well as renew appreciation for old school R&B music," expresses Ayeasha.
Ayeasha has been gracing stages for over 20 years, singing and performing in theater. She has sung behind many of R&B's classics entertainers, including Tevin Campbell, Taylor Dayne, Miki Howard, and Sheila E. In fact, her ties to R&B's legacy are also familial as her brother is Jamie Jones from the Grammy Award winning R&B/Pop group All-4-One. All-4-One, member Delious Kennedy has taken Ayeasha under his wing, keeping her busy and performing for the last seven years, up until with pandemic, in celebrity ventures that have included the "Singer's Night at Federal," a weekly artist showcase; "Flashback with Delious" and the Catalina Film Festival which he co-founded. Ayeasha hopes to follow in both their footsteps.
Some of her theater credits include playing the great Ethel Waters in "A Gathering of First Ladies," written by award winning playwright, Mildred Dumas, Mz. Motormouth Maybelle in "Hairspray" and Ms. Sofia in the It's Only Tuesday Production of "The Color Purple."