Barcelona electronic production duo AKKAN shares 'Star Sitar' – STREAM STAR SITAR HERE – another cut taken from their upcoming debut full length album due for release via cult Barcelona imprint Foehn Records on 30th November.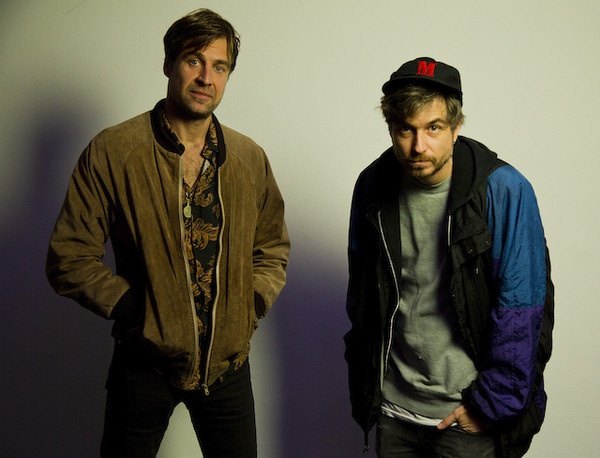 Written and recorded in India, 'Star Sitar' was inspired by listening to a local Delhi radio and came together thanks to an unexpected improvisation session with local sitar players. Talking about the impromptu experience, the duo explains; "we had so much fun, it was like an unexpected improvisation session with local musicians and our synths and mics on nonstop. We recorded a beat with the TR 8S based on this melody and just added some old synths we had recorded in Ireland with DSI Prophet 8 and that's it!"
– https://akkan.lnk.to/starsitar
The new single follows up on the recently released 'ANIMA' feat. Nicola Cruz-collaborator Huaira and summer release, 'El Mutal' EP, which have seen support from the likes of Resident Advisor, Pop Matters, DMC World, Indie Shuffle and Kane FM, to name a few. The duo's early EPs, the DJ Mag-supported debut EP 'Bananat' and 'Kai', were released on trailblazer Parisian label La Belle Records, while 'Regaliu', their second EP – released on cult Barcelona imprint Foehn Records – already garnered the attention of some of the most respected DJs in the world, including Polo & Pan, SONNS, Ivan Smagghe, Jennifer Cardini and Ewan Pearson, the duo are known for their organic live shows, which Nialler9 included in their Best of Iceland Airwaves Festival, "no laptop in sight, one of them on controllers and the other on digital percussion – the recorded versions of their fruity, balmy electronics are brought up to a fever pitch making everyone dance". Whilst their releases have been praised in the pages of credible dance music publications including, DJ Mag, Faze, Tsugi and DMC World, while their tracks travelled the world thanks to spins on Rinse FM, Worldwide FM, RTE Pulse and Kane FM.