International recording artist Zoe Scott spent the beginning of her career in the entertainment world being on the stage and in films. So it is hardly surprising that when it came to launching her debut Bossa Nova record 'Shades Of Love' the visual element would become equally important as the music.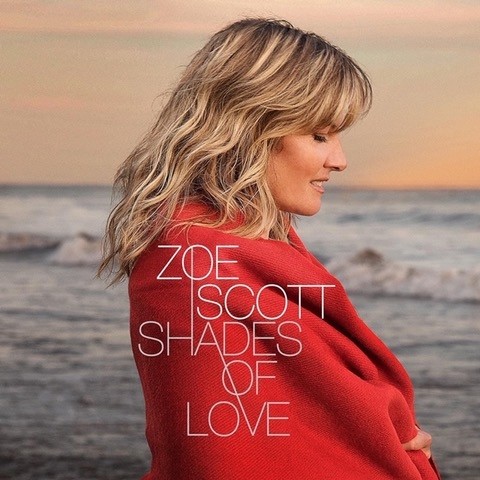 The first single from the record is entitled 'Quiet Nights' and was originally written by one of the pioneers of the Bossa Nova genre Antonio Carlos Jobim. Scott wanted to pay respect on the track and enlisted the talents of Jobim's grandson Daniel Jobim who played lush acoustic piano on the song.
The music video was filmed between East West Studios in Los Angeles and Zoe Scott's stunning grand house in Malibu, California utilising both the indoor and outdoor spaces from an outdoor firepit, a tranquil beach with waves lapping against rocks and beautiful furnished rooms.
The video was directed by James Chressanthis (ASC, GSC) who was also in charge of the cinematography and he opted to shoot it on a RED Ranger Camera By Alternative Digital Cinema Rhonda Cam Super 8MM & Bolex Double S8MM By Pro8MM. This equipment works perfectly as the video opens with a series of clips which have been shot and edited like a collection of personal home videos to create a personable vibe with the audience.
Album producer Moogie Canazio helped Scott embrace the genre fully as her music background is Rock 'n' Roll and she wanted to put her own stamp on the material with her honeyed lead vocal whilst at the same time creating homage to Bossa Nova.
In addition, the themes of love and passion are told through the medium of dance by Jose Valencia who is a dancer, choreographer and dance coach and Zuzana Lova who is a leading figure in the @SheIsPowerful organisation who teach dance to survivors of both sexual abuse and sex trafficking. Scott wanted to be able to showcase not only their individual talents but also the important work that they do within their communities.
In conclusion, the music video for 'Quiet Nights' is both musically and visually stunning with the gifted Samba dancers performing in front of the magical Malibu backdrop to Scott's dulcet tones and crisp melodies. This is the perfect introduction to Zoe Scott and the 'Shades Of Love' album.
'Shades of Love' is a beautiful reworking of pop, rock and soul classics, all told through a hazy veil of nostalgia and romanticised vocals from Scott. It's a tranquil and the perfect antidote for a stressful summer; as the leaves turn and the weather gets colder, this is the perfect album to press play on as you curl up with your loved ones and prepare for a cosy winter.
SHADES OF LOVE IS OUT 2ND OCTOBER 2020.