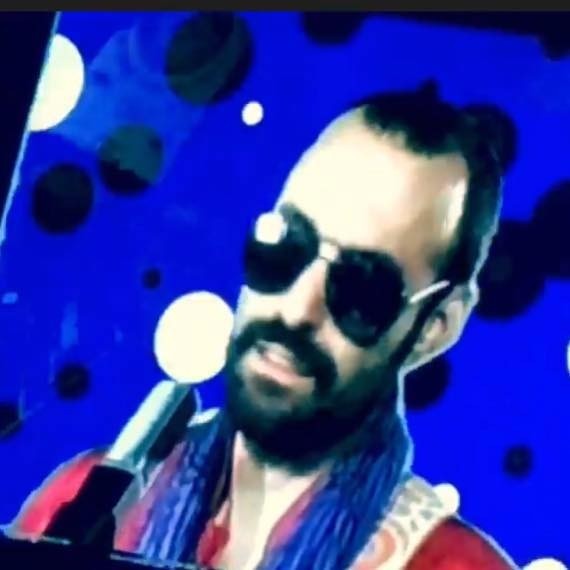 In his new single and music video "She's so Carefree," Montreal's own FrankySelector shows off his diverse musical roots through the majesty of a songcraft that is as indebted to his time in the States as it is the Great White North. With a less than precise sting, he works his way from verse to verse in this song, as if to direct the rhythm of the his lyrics away from the that of the rest of the band. His words take us to the same spot the cathartic bend in the music does, but when we get there, it's difficult to recall just exactly how we arrived. 
TWITTER: https://twitter.com/frankyselector
This track definitely sees FrankySelector using more of an abrasive approach to both the production quality and the stylization of the narrative than what you'd hear out of a mainstream source in 2020, but based on what I already knew about this artist, I kind of expected as much. He's an unconventional player whose discography has veered between jazz, soul and alternative pop unpredictably, and for what I would expect from a musician who has the kind of reputation in and outside of his scene that he does, this single is a smash and a half.  
The song and its music video cosmetically resemble a Brothers Johnson kind of a motif in a few important areas, and yet the actual delivery FrankySelector is offering in "She's so Carefree" has as contemporary a feel as I could have asked for. He's such a strange combination of retrospective and forward-thinking that it can be difficult to tell just what he wants the critics to perceive him as, but then again, that could be his game altogether in this single. Genre branding is getting seriously out of date, and in some ways, that's what his new release was meant to convey. 
There's not as much of a percussive punch in the chorus here that I would normally have preferred, but the minimalist approach taken to the backend here in general makes sense if FrankySelector wanted our focus to remain transfixed on the vocal parts at all times. It's a little on the nose for anything other than a straight-pop song, but I do think it adds an increased radio sensibility to the track that wouldn't have been as obvious in a different scenario. "She's so Carefree" could do a lot to advance this artist's ambitions outside of Canada, which is definitely something I'd imagine anyone in their national underground would be inspired to do at this critical point in history. 
Fans of FrankySelector and smooth funk old and new the same are probably going to walk away from "She's so Carefree" with similar sentiments to me – in short, this is a really fun track all-around. The beat is a sizzler, the harmonies make the feverishness of the lyrics human and all the more deep-feeling to the audience, and though none of the players are household names just yet, they're being led by a musician who is well on his way to breaking into the big time with a talent like his. 
Gwen Waggoner