Spotty Coverage is a collection of cover versions, hence the humorous title. It's not, however, the sort of covers album where the listener may say to himself/herself, 'Aha, I now know exactly what his record collection looks like!' No, instead, it's the sort of covers release made up of songs Christmas likes, no matter the genre. Oh, and it's fun, too.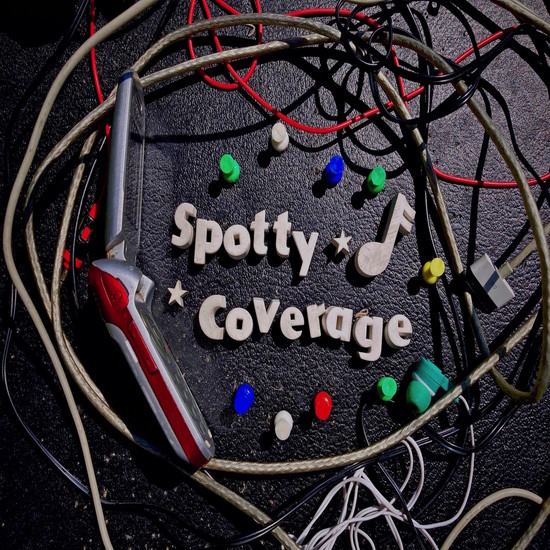 The five-song project kicks off with a relatively obscure Beach Boys song, "Wild Honey." It's different from what many may expect from the Beach Boys, in that it's not about cars or girls. It's been said that Mike Love co-wrote it from the perspective of Stevie Wonder singing it. It's also the title track of an album that the Beach Boys recorded and released in 1967. It's an unusual Beach Boys song to have a go at, but then again, the Beach Boys are a lot more unusual than many more casual music fans may realize.
For "Our House," originally a hippie Crosby, Stills, Nash & Young song, Christmas punks it up with roaring electric guitars. It's just as celebratory as the original, only it sounds a whole lot different. The original version was jaunty, with lovely harmony vocals, while this one – while still sung well – is more of a rock & roll rave-up.
Then there's "Only You," which may be the most strikingly different song version of the set. It's built around a strummy electric guitar part. Contrast that with the original Yazoo song written by Vince Clarke and sung by the soulful Alison Moyet. This original 1982 song, while infused with soul, was a synth-pop arranged hit. Clarke wrote it while still in Depeche Mode. It's a lovely love song, in both versions, and this new recording proves that.
STREAMING ALBUM:
https://open.spotify.com/album/42qwblU1V9yiEsiY2WIYjl
Next, Christmas plays a rock & roll version of Hank Williams' "I'm So Lonesome I Could Cry." Even though full-on it's rock & roll, there's still a banjo part running through it, which still keeps the recording somewhat country.
Lastly, Christmas funks up Bachman-Turner Overdrive's "You Ain't Seen Nothing Yet." The 1974 recording of this song was a chunky bit of electric guitar rock. In Christmas' hands, however, the song sounds a little like a downhome groove similar to the music of The Band.
While you may not get a picture of Charlie Christmas's record collection from these five unrelated cover versions, you do come away believing he has a vast knowledge of music history. It's difficult to imagine, for instance, hearing all of these songs played on the same radio station – especially by their original artists. The other truth that comes through after listening to this project is that there are great songs from all eras of music, from every imaginable genre. There are many people that only listen to one or a few different genres of music. This is usually not the case with actual musicians, though. Those that create music for a living are usually quick to recognize greatness – without prejudice. When you get to be a certain age, too, you stop caring what people think about your music taste. When in, say, high school, your coolness rating was tied to the music you liked, and you wouldn't dare confess to liking anything that might lower that rating. When you get older, though, you just don't care. You like what you like. Best of all, Charlie Christmas performs all these songs with sincerity. He's not, say, attempting to be ironic. He likes these songs a lot, and listeners will like them, too – both old and new versions.
https://www.facebook.com/charlie.christmas.1
-Dan MacIntosh