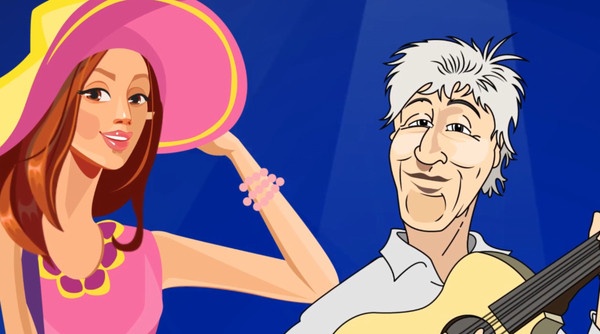 The main vocal on Des Cox's new record 'In My Day' is the same as was performed and recorded live on the cruise ship the QE2, so recording was pretty basic with none of the modern day technical marvels. Although it is that same live vocal without any gimmicks, the recording places emphasis on the song and its humor, a combination that Des really hopes will now be heard all over the world. His ultimate dream is to see the world to become a nicer, better and more enjoyable place. And so with any luck this song will go globally and make his dream of replacing all the doom and gloom with fun and laughter and those all-important smiles to people all over the world, regardless of race, religion background or whatever, for he really wants us all to be, well… happy!
"And before they do, there's no point in all the snowflakes and moaners reaching for their Twitter buttons because the person I am making fun of most of all is… Myself!"
– Des Cox
Today, Des Cox is a successful television writer and producer, having spent best part of his working life in show business. Des went away to sea as a young boy and became the youngest officer in the British Merchant Navy. He left the sea in the early 1960s for a future in show business, signing to the then biggest record label in the world, EMI Records. He released several records and appeared in cabaret, concerts, radio and television all over the world. It was whilst performing on a television show that he was recruited to star in the top-rated television series, "Candid Camera".
"Candid Camera" was the world's first reality TV show and compulsive viewing for millions of people all around the world. To make the series work required coming up with an endless stream of hilarious stunts, which as well performing them, was something Des excelled at and many of the best stunts seen all over the world came from Des's pen.