Nola Blue Records release guitarist Eric Johanson's first Solo Album.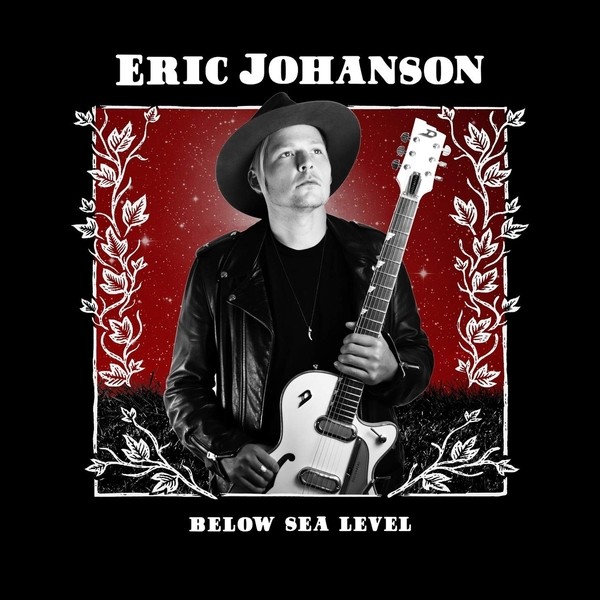 Recorded "live-in-the-studio" in just three days, Eric Johanson guitarist, songwriter and vocalist, teamed up with Cody Dickinson on drums and Terence Grayson of the Victor Wainwright Band on bass guitar. The album tracks jump out of the speakers with the urgency of a bootlegger's black painted Ford Coupe running from the law. Produced by Luther Dickinson the lead guitarist and vocalist for the North Mississippi Allstars, who's played guitar with the Replacements, the Black Crowes and John Hiatt, the album "Below Sea Level" rocks with unadorned sincerity. There's almost no overdubbing, the grinding humbucker overtones of Eric's guitar sometimes echo the sound of Billy Gibbon's handiwork, but the writing is clearer, more direct, almost like some of Willie Dixon's vintage compositions at Chess in Chicago. While the guitar-playing overshadows the vocals – the singing works perfectly in this context, emoting enough to be genuine and not too much. The album was recorded at Zebra Ranch Studios in the North Mississippi Hill Country where Jim Dickinson, Luther's father, has produced music by T-Model Ford & Spam, the North Mississippi Allstars and David Kimbrough. Dickinson refers to this kind of music as the "Memphis Underground."
This album is Rock and Blues and Americana – with a tendency to forlon lyrics and scorching guitar breaks between verses. Highlights include the album opener "Buried Above Ground" featuring unusual drum patterns and parallel guitar-playing alongside the lead vocal, and advises the listener "don't tell me about the devil man, I live below sea level." The intro to "Hammer on the Stone" is quite likely a tip-of-the-hat to Jimi Hendrix's "Hear My Train a Comin'" but releases the tension at a slower tempo and becomes more original once the vocals come in. "Nowhere to Go" is a nice uptempo twelve-bar that showcases Eric's guitar playing in a tight formation – in what I guess to be a one take recording of the guitar. And "Open Hearted Woman" could have been a track on Cream's "Goodbye" album, at a point when Clapton didn't use any effects other than just gain and volume on his amplifier.
Originally from Alexandria Lousiana, Johanson is a third-generation musician who moved to New Orleans. He has toured extensively opening for Tab Benoit, who originally signed him to his Whiskey Bayour Records label, and has played lead guitar for Cyril Neville and Terrance Simien. Johanson played as a guest guitarist with Mike Zito, the Neville Brothers, Anders Osborne, Eric Lindell, Mofro and JJ Grey.
If you didn't know who Eric Johanson was before reading this article, this might be the breakout album that makes his name across the country. Without a horn section, strings, backup vocalists or a synthesiser, Johanson is giving Gary Davis a run for his money. To find out more about Eric and the album "Below Sea Level" visit – http://www.ericjohanson.com
# # #
Byline: Conrad Warre from London, England, writes for music publications and plays lead guitar in the Boston-based acid-blues band Bees Deluxe.