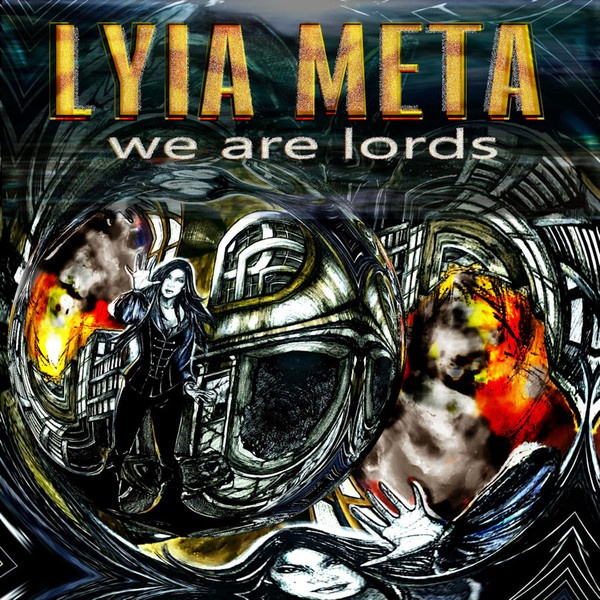 Lyia Meta delves into a dark, hard rock edged fury with the intense "We Are Lords". Volume is a must for this is a sheer physical sound. Riffs race through featuring a fiery impulse. By far though the true highlight comes from her commanding voice. Sung with so much vigor her voice rises above the rest of the din. Percussion flays away without nary a care ensuring that the song continues to propel itself forward. Guitars go for a force of nature quality with a pure aural assault on the senses. When all of this comes together what results is a virtual wall of sound approach one that takes no listeners.
Nor do they waste any time in getting started. Right from the get-go they make sure to let the listener know that they are in charge. Dominating the entire spectrum of sound, they blast through great seas of pure distortion. Her voice gains an almost operatic fervor while the rest of the track churns above in a maelstrom. From there the subtle shifts in the approach become things of beauty, a darkened sort of beauty. Eventually the whole thing works itself up into a gorgeous crescendo. By the final stretch of the piece they go for a lovely moment of defiance as the sound rises up.
"We Are Lords" shows off the impeccable skill of Lyia Meta in creating a strong sense of urgency with a passionate performance that radiates a tremendous amount of energy.