West Jefferson, NC native, Taylon Hope, has released her new single, "If It Wasn't For The Storms," to all digital music platforms today. The country music songwriter and performing artist wrote the song with Bill Diluigi and it was produced by Pete Sallis and Kent Wells in Nashville, TN. Stream and download the song on all major digital music platforms including Spotify, Apple Music, Amazon Music, Google Play and more here.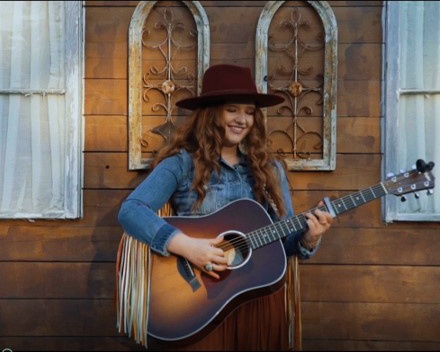 "I wanted to release this song to remind us all what we continue to overcome together and to show that through these storms there has been so much good that has come," shared Taylon Hope.
"Taylon is an artist talented way beyond her age. I was honored to help produce If It Wasn't For The Storm. She is one of the best singers in Nashville and is going to make her mark!" remarked Pete Sallis.
"Taylon Hope is steadily blossoming into one of Nashville's brightest new artists and I'm excited to be part of her new release of "If It Wasn't For The Storms," emphasized Kent Wells! "Its timely message and soulful vocals really hit home with all that is happening in the world!"
"…The whirlwind was blowing like crazy last night
Said good morning to my neighbor
And Asked if she was alright
oh There wasn't any power
So we sat on the porch
Wondered why we didn't get around to that some more
If it wasn't for a dark hard gray sky or two
wouldn't feel the wonder even see the color when it turns to blue
We wouldn't all get together to make the best of bad weather and every day would be like the day before
For all us lonely raindrops if it wasn't for the storms…"