Ireland's popular band The Coronas have had to deal with an unusual problem: sharing a name with the virus that has put so many lives in jeopardy. In addition to their entire 2020 game plan for releasing their 6th album and a world tour in support of it being totally upended, there was also that gentle ribbing about the moniker that has served them well since their inception 13 years ago.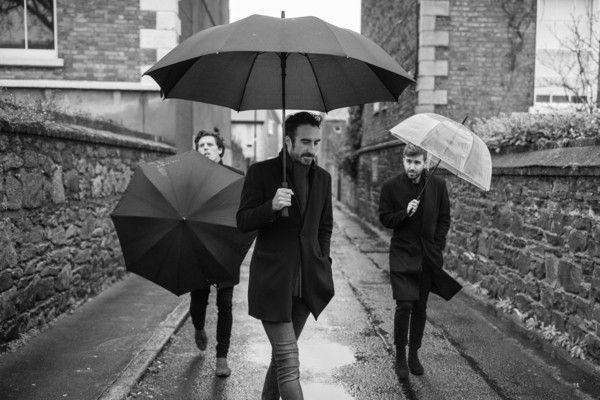 Early on in the crisis, they reached out to Corona Beer asking them for suggestions on the name situation. Their tweet remains unanswered.
But rather than retreat into a corner, The Coronas forged ahead and released TRUE LOVE WAITS, their first new album since the Irish chart-topping TRUST THE WIRE in 2017, on July 31, and with live concerts furloughed, they created a way to "hit the road" in Ireland and bring their album directly to fans.
Teaming with Murphy's Ice Cream, a well-known Irish confection, they commandeered an ice cream van, painted it with their album art and set up a multi-city tour of Ireland, making socially distant stops in Dublin, Galway, Waterford, Kilkenny and other cities. (TRUE LOVE WAITS coronavirus face masks are now part of the merchandise line). Their itinerary was posted on social media, so that fans could await their arrival and purchase personally signed copies of the new album. Ice cream—Murphy's signature Sea Salt flavor–was an added bonus. On their first day out, they ran out of product and had to return to Dublin to re-stock for the remaining stops.
DSP – https://thecoronas.lnk.to/TrueLoveWaits
As a result of the band's resourcefulness, TRUE LOVE WAITS debuted at #1 on the Irish Album charts its first week of release, beating out its nearest competitor by a scant 122 units.