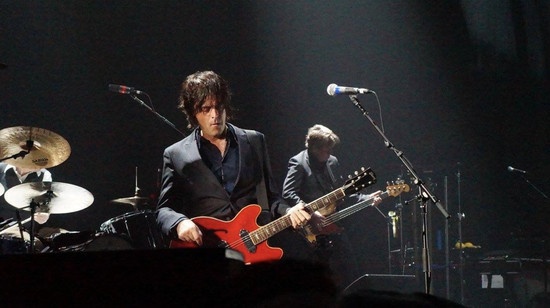 Nick Cave and the Bad Seeds guitarist, George Vjestica, shares a new BANDANTE music and video project in collaboration with artist Timothy Shepard.
When not performing with the Bad Seeds, George Vjestica is the driving force behind Bandante, a moveable feast of a band, recording and performing George's music for which other musicians, artists and film makers, are brought in to contribute. It is the experimental nature of Bandante and in particular his work with Tim – the overlapping of lenses through a collaborative process – that allows George to develop new, interesting and unexpected creative dynamics and outcomes.
Bandante's debut limited edition vinyl single (Bang Bang b/w My Friend) earned critical acclaim – a vinyl of the year at Rough Trade and a UK Official Vinyl Singles Chart entry.