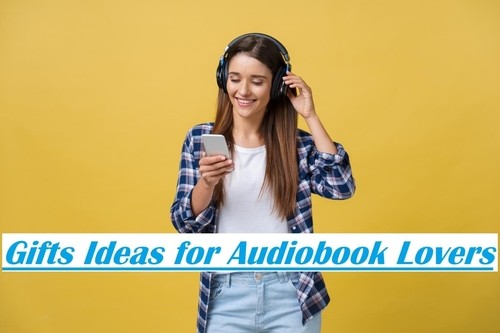 Looking for gift for an audiobook lover that isn't actually an audiobook? With a little lateral thinking a wide range of gifts ideas for every occasion can be found.
While it might seem that the best gift for an audiobook lover is an audiobook, this isn't always the case. It is easy to end up buying a duplicate audiobook or something that is unwanted. Here are some gift ideas for the audiobook lover:
One of the easiest forms of gift for an audiobook lover is a gift voucher from Audible. These are quick and easy to arrange and, as many are delivered electronically, they can be purchased as last minute gifts. Many of the large audiobook retailers like offer gift certificates. While they can be purchased as last minute gifts, there are plenty of ways to make this a thoughtful gift. If you are not familiar what this is all about read IMHO Reviews about Audible.
Many people who enjoy audiobooks often keep a pen and paper to hand. This is useful for making notes and is particularly useful with non fiction books or where someone is learning a new skill. A small notepad and pen would make a thoughtful gift. In this instance the smaller the better so that the notepad can be carried around with a smartphone, MP3 player, Kindle or other digital device.
Websites such as CafePress and Zazzle offer a range of different design options that can be printed onto items including t-shirts, mugs, button badges and pens. These can make a fun gift for an audiobook lover. Some of the designs are simply advertising audiobook services, however there are some interesting options available.
Playing Device Accessories
Accessories such as new ear phones or an ear phone case make a great gift. As can a cover for an audio playing device. There are many different types of cover available and the type and style of the cover can be tailored to the recipient. A leather cover, for instance, would make a great gift for a business person where as a handknitted cozy would make a fun gift for a less formal situation.
A low cost idea which would make an interesting gift is to look for free audiobooks from services such as Librivox and create a library of free audiobooks for someone. The Librivox audiobooks are in the public domain and can freely be copied onto your device and shared with others. There are many classic works available. Making a collection of audiobooks in a favorite genre would make a different and thoughtful gift.
These ideas will make great gifts for an audiobook lover – what ever the occasion!