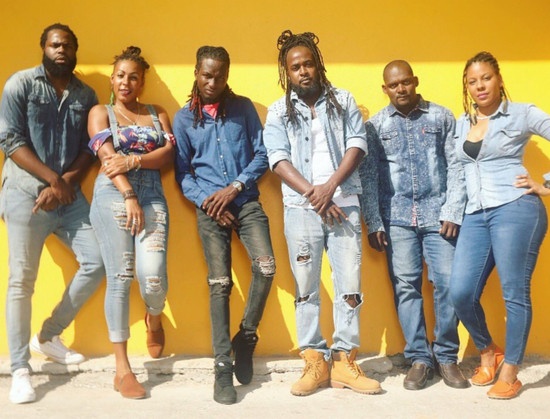 "POI's cool blend of Jazzy hooks and Reggae rhythms are proving to be an inspiring new sound on the live international music scene." – David Rodigan
PERSONS OF INTEREST: TWO SISTERS, TWO COUSINS, TWO MUSICAL BROTHERS.
After their success with the BILLBOARD CHART topping 'Tropical House Cruises To Jamaica' release, also featuring Ed Sheeran, POI followed up with international tour dates.UK NEWS: POI played 'All Together Now' and the 'Boomtown Fair' Festivals on their summer mini tour which also included showcases at Metropolis and Camden Assembly along with performances for Ras Kwame of CAPITOL RADIO and Seanie B's showcase CARIBBEAN NEWS: POI continue to consolidate their powerful performance activities with shows around the islands, including recent shows 'Bourbon Beach',
'World A Reggae' and 'Clock Tower Showcase'.
Their first hit single 'Summer Mood' was followed shortly by the reggae power house track 'Love is the way' which was also premiered on BBC by David Rodigan, Irie FM, Sun City radio, TVJ, CVM and Jamaica Gleaner followed spreading the anthem.