XYLØ continues her hot streak with the reveal of quarantine inspired summer pop cut CHLORINE. Speaking on the the release, Paige Duddy states: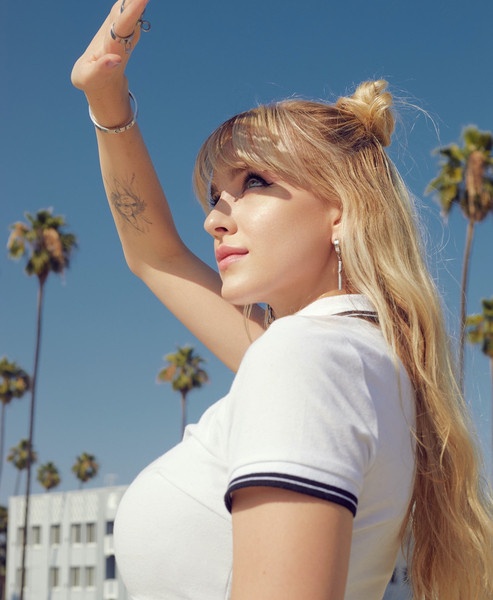 "CHLORINE is a daydream of a backyard and a swimming pool on a hot summer's day, rather than being stuck inside my K-Town apartment for months on end. I literally bought an inflatable pool to put on my rooftop so I could float and pretend it was the real deal."
Born & raised in Los Angeles, XYLØ aka Paige Duddy found breakthrough success with brooding debut EP 'America' in 2015 , featuring viral hit 'Afterlife'. Following a string of sold out one-off headline shows, a platinum record with The Chainsmokers and over 350+ Million streams on Spotify alone, XYLØ has been described by Nylon Magazine as the 'Queen of Dark Pop'. Before finishing her first headline tour in 2019 with sold out shows across the US and UK, XYLØ created her own indie label Pretty Records where she has since release 3 successful EP's, 'Pretty Sad' (2019), 'yes & no' (2019) and 'The Ganglands Of My Heart' (2020) along with stand alone single APPLE PIE. With her unapologetic lyric-driven songs covering themes of loneliness and self-discovery, XYLØ has cultivated a loyal and cult-like fanbase all over the world. Dive into CHLORINE here and look out for more from her very soon.