On September 25th 2020 BMG proudly release Slade's Cum On Feel The Hitz, a superlative and comprehensive collection of Slade singles from 1970 to 1991. Cum On Feel The Hitz is released as a single CD and single LP collection: the CD comprises of 43 singles, while the double vinyl features 24 singles, In addition, there will be a 1LP and 1CD version available for North America exclusively.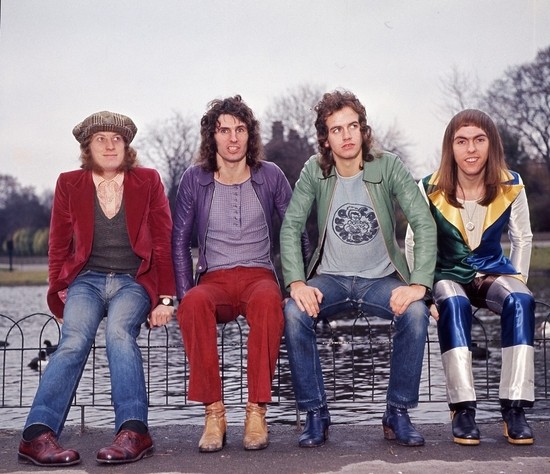 Cum On Feel The Hitz includes all six of their UK Number one singles: "Coz I Luv You", "Take Me Bak 'Ome", "Mama Weer All Crazee Now", "Cum On Feel The Noize", "Skweeze Me, Pleeze Me" and "Merry Xmas Everybody" and a total of 16 Top 10 singles.
The affection for Slade's music and attitude remains undimmed today, as 1973's "Merry Christmas Everybody" has gone on to become Britain's best loved Christmas song.