Raised in a musical household, singer-songwriter Nicky William took inspiration from the likes of Joni Mitchell, Patti Smith and Nick Cave. Using old Americana, to the itchy and edgy outsiders to mould his alternative-folk sound, the Swedish artist releases new track 'I Fell in Love with Her' via Icons Creating Evil Art.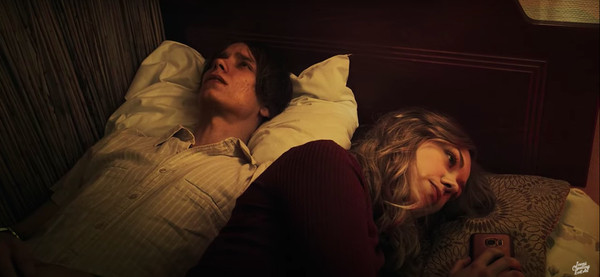 Layered with a sensational blend of deep mellifluous strings and Nicky's husky vocals, upcoming single 'I Fell in Love With Her' dwells deep into a love interest who not only captivates the singer-songwriters heart, but everybody else's too. With others fascinated by her, the song highlights the feeling of self-doubt and not being good enough for that person.
Accompanying the new track is a sombre music video featuring Nicky and his desired flame. Directed by Claudio Marino, the visuals portray a rollercoaster of empty emotions and longingness. In the visuals, viewers see Nicky who metaphorically appears to be a ghostlike figure, who fails to be recognised by his love interest. No matter how close he tries to get to her, nothing is ever good enough as her attention is diverted elsewhere.
Nicky tells us: "Fell in love is a song where the idea behind it is quite childish and naive, the feeling of not being desirable is probably pretty universal but this idea of a romantic interest that everyone is condemned to pine for in hopelessness may not be so realistic, but I still felt that it was the feeling I had felt many times and I wanted to convey that feeling in the song."