I had the pleasure of reviewing a previous release for Phantom Phunk and knew right away that these guys were true originals, (https://skopemag.com/2020/02/06/phantom-phunk-new-single-day-by-day). Phantom Phunk's overall sound is truly unique to the core and their latest release, "One Week Ago" stays right in line with this notion. Phantom Phunk includes four members: Hector on guitar & keyboard, Parry Ace on vocals, Nick on drums and Cloudmaster Price plays the role of rapper. Together, this band brings a lively blend of alternative rock and hip-hop to the mix and they've even been compared to the likes of the Gorillaz and Outkast.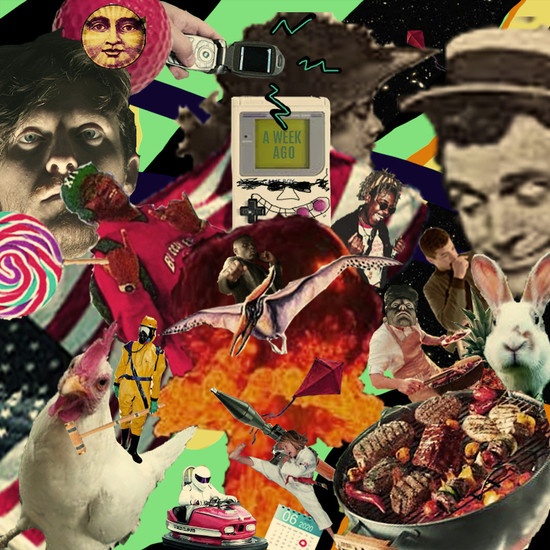 On "One Week Ago", Phantom Phunk is not holding back and unleashing the Phunky beast. One will hear a very catchy hook, bangin' beat and twice-as-nice rap flow. I picked up on a BIG pocket of audio that surrounds your ears from beginning to end on "One Week Ago". There are so many different elements hitting you from all directions on the new song. "One Week Ago" is like a musical buffet of sorts with Phantom Phunk serving up the delicious goods. Appetizing to say the least, "One Week Ago" is distorting your senses in a good way while satisfying your palette.
Phantom Phunk is not afraid to push the boundaries of sound and explore new and exciting realms. Don't try to put a label on Phantom Phunk or their music because it isn't happening! Whether it be "One Week Ago", six months ahead or 10 years from now, I have a feeling Phantom Phunk will stick to their guns when it comes to 100% genuine style; no exceptions! Phantom Phunk is bringing the NOIZE in all its distinctive glory on "One Week Ago" and anything less would be uncivilized. Jump aboard the Phantom Phunk musical merry-go-round, hang on tight and don't let go!
By Jimmy Rae (https://skopemag.com/?s=Jimmy+Rae)