Hailing from Boston, Jeff Michaels Band is providing fresh, substance-heavy material on the new release titled "Annie". With elements of polished rock and pop, Jeff Michaels Band gives the audience something new to chew on. Not your basic, mainstream pop/rock song, "Annie" is so much more offering the listener high-quality tunes. Jeff Michaels is a talented singer/songwriter and pianist whose music has been featured on several TV shows such as: "The Real World", "Teen Moms" (MTV) and the "T.O. Show" (VH1). Jeff was also part of the pop band Luce whose music appeared on two movie soundtracks for "How To Lose A Guy in 10 Days" and "13 Going on 30". So, it's safe to say that Jeff Michaels has got skills and the brand new song, "Annie", is currently paying dividends for JMB.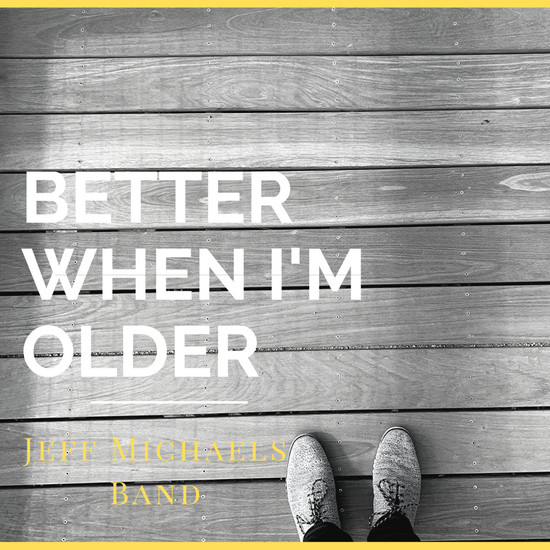 STREAMING:
https://open.spotify.com/track/6NfolvOWP1sikGMasXIjB4?si=Der3rMogSEGlQaw39TAFSg
The latest single by Jeff Michaels Band is featured on the full album called 'Better When I'm Older'. "Annie" really hits with the guitar and vocals making a BIG impact right away. The drums come in with a vengeance and add a nice, solid punch on the recording. "Annie" supplies a very catchy melody and just an overall appealing sound. JMB's performance on "Annie" is attention-grabbing as the song has a way of pulling you in whether you like it or not. The listener will immediately attract to the JMB brand with the hot, new track "Annie".
I have a feeling Jeff Michaels Band will be rolling along for many years to come and I would love to hear the entire album 'Better When I'm Older'. With "Annie" being a breakout success, I can "Bet your bottom dollar" that the best is yet to come for JMB. "The Sun Will Come Out Tomorrow" for "Annie" & beyond. Jeff Michaels Band is a buzzworthy, independent group definitely worth checking out, so grab a copy of the new single and get your "Annie" on!
https://www.jeffmichaelsband.com/
By Jimmy Rae (https://skopemag.com/?s=Jimmy+Rae)