Phantom Phunk is bringin' the Phunky, Fresh noise and living "Day By Day" on their latest single. Phantom Phunk is a creative bunch from Tampa, Florida where they create super original music out of their Harmonic Factory studio. Phantom Phunk is most certainly not your typical band of today as they push musical boundaries and bend the rules of conventional music. "Day By Day" is inventive to the core where the listener will get blasted with an array of styles and elements.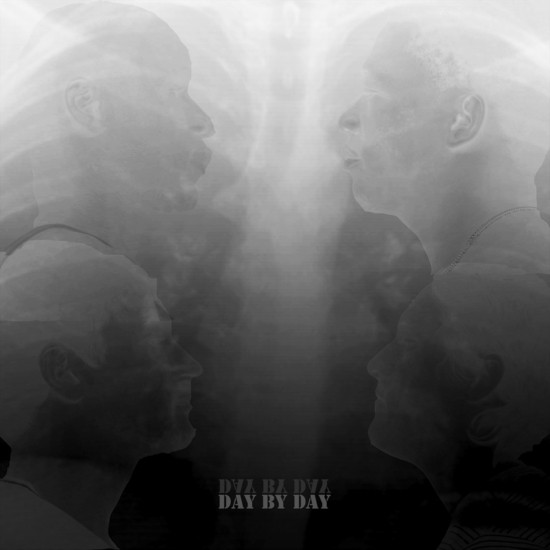 Phantom Phunk is made up of four members: Hector A Fontanet on guitar, bass & keys, Nick Emiliozzi on drums, Wayne "Cloudmaster" Price on rap vocals and Parry "Ace" Kitt on vocals. Together, these four artists bring a sound that is outside-the-box and comes across as a breath of fresh air to the listener. Mixing Indie Rock, Alternative, psychedelic rock and hip-hop makes for a Phantom Phunk experience you won't soon forget! I picked up on a slight Gorillaz influence with the meshing of the alt-rock and rap, but honestly Phantom Phunk is their own brand with their own, distinct flavor. On "Day By Day", I picked up on a strong delivery on the mic right off the bat where you sense Phantom Phunk taking this track by the horns and not letting go. I like to refer to this song as "Trip Hop" because the single has that sort of trippy feel to it but with plenty of pep in the step and Phantom fuel in the tank. "Day By Day" offers a catchy hook and what I like to call a quick, 1, 2 punch that ends in a KO. I would say Phantom Phunk did deliver a knock out on this new release because the energy and originality factor is off the charts!
The release date for "Day By Day" is set for 02/14/2020 with a tour of the south and southeast to follow. I've heard their live shows are electric and buzzing with excitement, so you don't want to miss Phantom Phunk tearing the stage up. In the meantime, savor "Day By Day" and enjoy this present moment brought to you by Tampa's own Phantom Phunk. And remember to keep it Phunky, Phantom style!
By Jimmy Rae (https://twitter.com/2JRae)