If you are planning to start a new business, you definitely have a list of things. It is not just about an idea although it starts from one however, when you hit the reality of the situation, you realize it is not as simple and easy as it looked in the beginning. You have to take care of the finances, management, recruitment, human resources, and a whole workforce – a lot more than what you can imagine.  It is not the job of one man. It involves an entire army that needs to be trained and educated about the kind of work you want from them. Then comes the turn of managing the finances, revenue that you make from the sales you make, and the salaries you have to give to your employees – the list goes on and on and you cannot imagine how far it can go. This is not an attempt to discourage you from starting your own business. It is merely an attempt to aware of you what you can get yourself into in case you decide to start your own business. But there is one more thing that you can do which involves lesser risk and lesser effort i.e. you can buy somebody else's business. The reason why it is a better option is that you will not have to start everything from the scratch, you will not have to set the rules and principles, you will not have to train an entire workforce and top it all, you will not be facing as much risk as you would face when starting your own business. On the contrary, you will also have more time and energy to better the situation of the place already set in their ways. Let's discuss the benefits of purchasing a working business in comparison with the one started by one's own hands.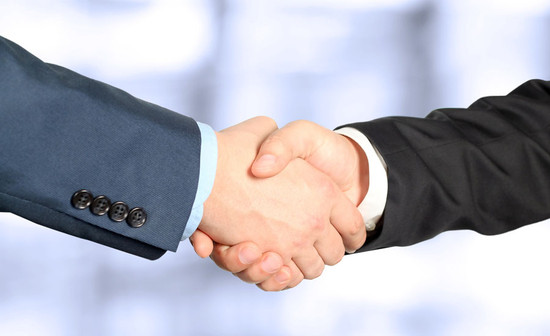 Financial Support
You will get more lenders interested in supporting your established business than the one you layout on the screen to fashion a proposal to get the financial support. The reason is simple. They are more likely to be convinced by a setup that is making a revenue than the one that resides in the castles midair. They want to have a stronger case that they know, for sure, is a revenue generator as opposed to the one that needs years struggle and effort until it establishes itself in the market. It is all about the amount of risk that is involved in both methods. Starting one's own business from scratch has more risk than the other. The reason is only that there is no certainty that the new idea will achieve the height it has planned to touch.
Certainty of Revenue
As mentioned before, an established business has more certainty of making revenue from day one than the one you start from scratch. New businesses always take time to grow, to flourish, and stand in a position to make a profit. A well-established business is less at the risk. It already has a method of functioning which you can layer with your new ideas. If you look at any start-up, you know the struggle it went through to finally be at the position where it started making revenue. The duration maybe 2 to 3 years and sometimes it just completely fails and there's a huge loss. To avoid such a situation, lenders usually look for candidates that are willing to build on the established business rather than starting a whole new one.
Finances
Finances could be a great issue when it comes to starting a new business. You have to set up everything – make schedules, make strategies, manage all the departments, etc. Starting from fixing up a good internet connection in your office to checking on the quality of your services, you have to take care of everything. Speaking of internet connections, in case you are planning to start your own business or buying one, Spectrum deals are not only affordable but they are also quite beneficial both quantity and quality-wise, which is why we would suggest that you take up this offer before you settle for any other offers.
Stated Recognition   
It takes a lot to earn recognition in public, which is to say that once you have earned recognition, you have managed to make an audience. That is the first thing that should be on your list and if that is crossed off, you are halfway done with the initial stages of your business. You can grow your audience now by adding your innovative ideas. The struggle of creating specific trademarks, copyright, or associated websites is not easy. With an existing business, you get the benefit of having a recognized brand with all its records, with everything sorted out. How convenient, right?
Established Contacts
The established business would always have more contacts, more connections, and links. You would not have to go through the hassle of connecting with other companies, clients, or general audience – an established business would have done that for you already. The whole process of creating a customer base is extremely tiring and exhausting. You have to take care of so many things before you make a reliable customer base for your product. The responsibility of initiating any project is always painful but fruitful. It teaches us a lot about what we want and what we have in our minds. But if all of this is already figured, it's a great relief. Good contacts are always helpful in building up a business. In addition to that, marketing companies always rely on businesses that have been in the market for a long time. They feel more confident in keeping favorable terms with established businesses than the other kinds.
Coming back, in buying of business you would not have to worry about buying any resources, hiring a completely new workforce, or things of that sort. You are always backed up by your established contacts or other affiliated companies.