Brent Amaker DeathSquad is composed of Brent Amaker (Vocals & Guitar), Darci Carlson (Bass & Vocals), Nozomi Momo (Drums & Vocals), Bryan Crawford (Drums & Vocals) and Izzie White (The Boss). It's the next chapter of western performance art from the mind behind the acclaimed Brent Amaker and the Rodeo.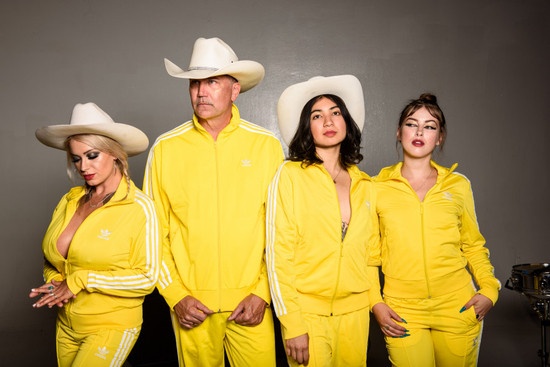 P – https://americana-uk.com/video-premiere-brent-amaker-deathsquad-man-in-charge
And while the ethos of Brent Amaker and The Rodeo lives on here, the new project lives in a parallel line that takes on a life and identity of its own. The whiskey-soaked rhythms are here, but there's a fresh perspective with Amaker's new bandmates that presents an interesting counterpoint to his other project. Originally planned for a June 12th release, the band has announced an updated release date of their debut album Hello, now out July 17th.