"It's a dedication to [my daughter] and to all moms who are doing the same thing," Brandy says.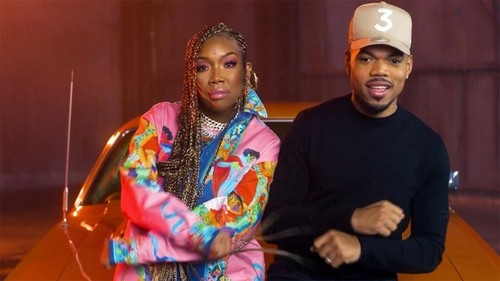 Just in time for Mother's Day, Brandy recruited Chance the Rapper for a celebration of single moms. "Baby Mama" will appear on the Grammy-winning R&B star's first album in eight years.
Produced by Hit-Boy, "Baby Mama" is joyful from the jump. Brandy details her love for her daughter Sy'rai over a horn-heavy beat, celebrating the teen's talents and ability to shine. Brandy has been a single mom for the majority of Sy'rai's life, and the song's catchy hook is equally an ode to her own independence and hard work: "Every day I breathe, it's for my little mama/I'm every women and a baby mama," she sings. Chance's playful guest verse has him boosting Brandy's solo confidence: "Wait come and think of it/She didn't never really need you," he concludes.
In the years leading up to her upcoming seventh album, Brandy has been busy with various stage and screen projects. She has starred as Roxie Hart in Chicago and appeared on Fox's Star. Last year, she released the single "Freedom Rings" and appeared on Daniel Caesar's Love Again.