'Tonight I Run' marks the point at which female producer Astraea steps out from behind the producer desk to fully realise herself as a solo performer.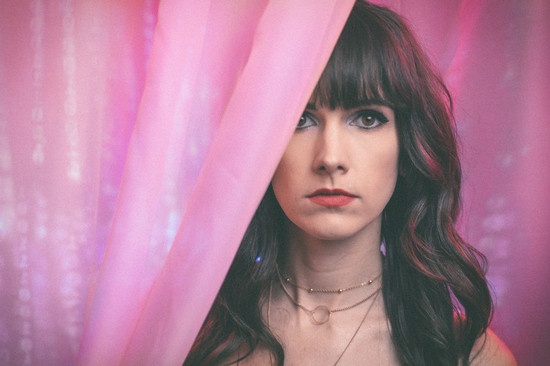 Working in the past with huge names such as Ward Thomas and Lewis Capaldi, Astraea now proves she is ready to take up the mantle of singer-songwriter-producer herself, and 'Tonight I Run' is the perfect song with which to do this.
It is, in Astraea's words, "an anthem for the underdog," telling the tale of someone overcoming obstacles in order to pursue their dreams. It's a gorgeously ethereal blending of piano and synths which begin this electro-pop ballad, which builds and explodes to a chorus that plays with rhythm and shows off Astraea's effortless and impressive vocal range.
https://www.instagram.com/astraeamusica/
The music video, linked below, shows Astraea making the most of her lockdown studio, and performing the song from her home. It's impressive, then, how polished the video looks – Astraea is fast making her aesthetic instantly recognisable, with pink and purple lighting and binary code projected onto the wall in homage to both the digital and the analogue.
Astraea has already begun making a name for herself in television, where you can hear her voice soundtracking adverts and some of the biggest moments on television as well as her cover of 'You'll Never Walk Alone'. Now is the time for her to be stepping out on her own, and she couldn't have picked a better song to do it with.